this is the last of the beach posts for now i promise.
i have some phone photos for later as well.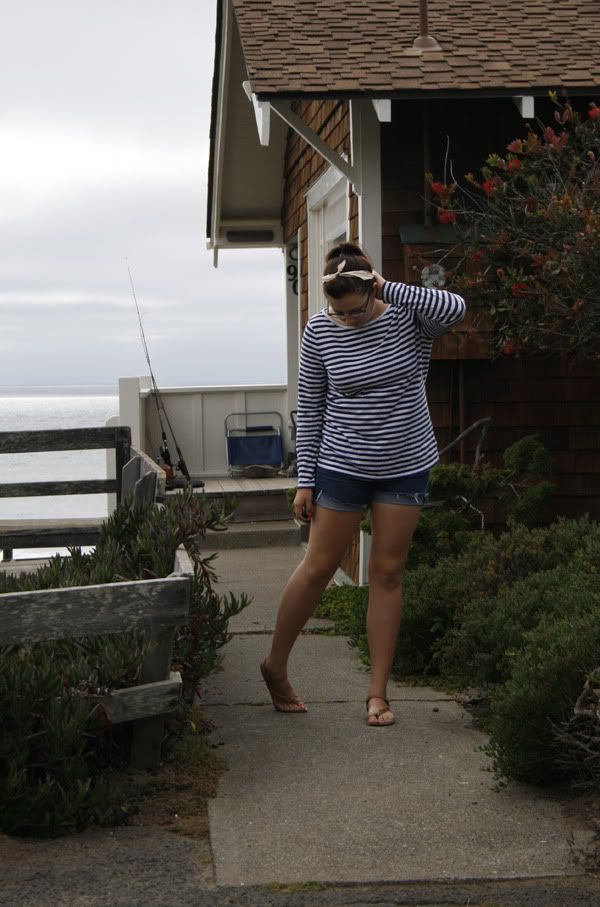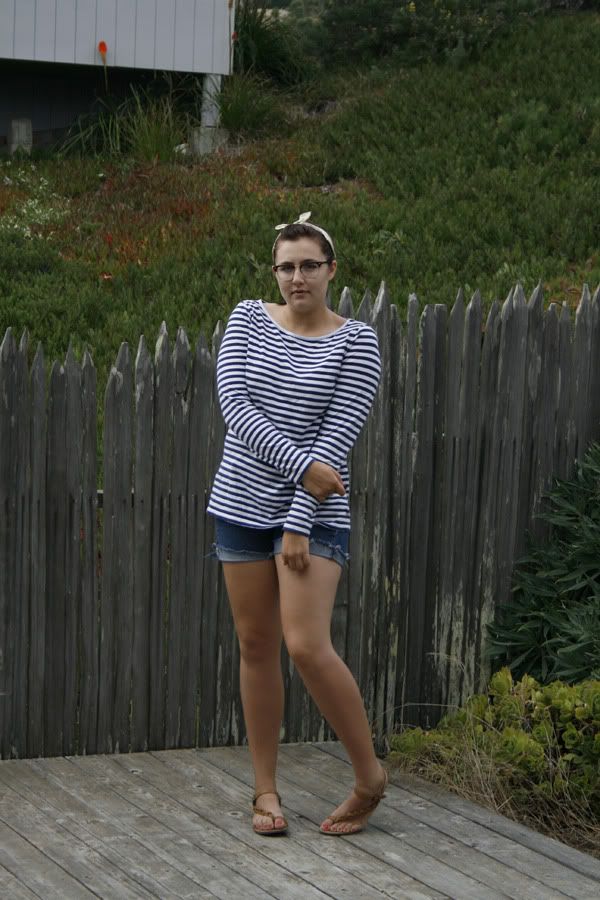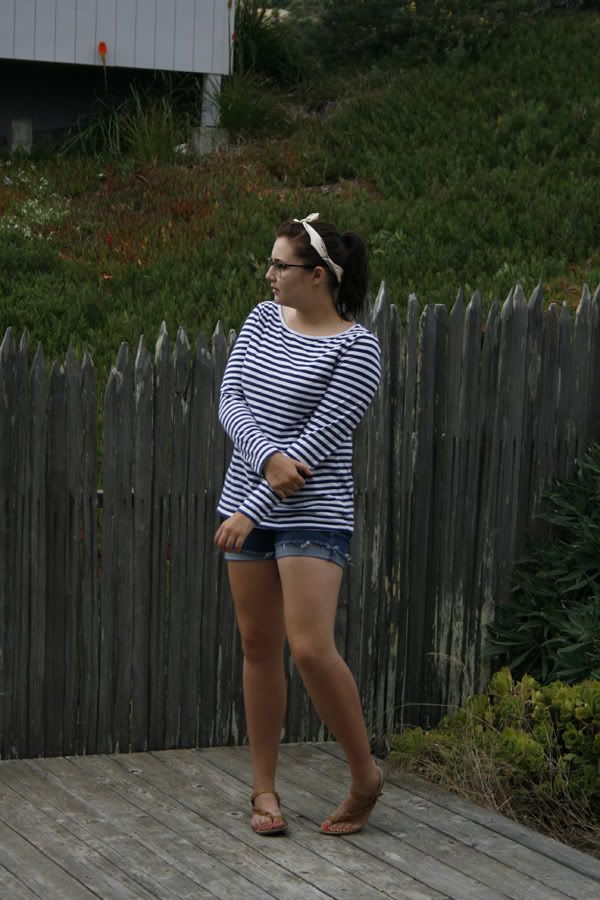 details:
shirt: rodarte for target
shorts: levi's cutoffs
sandals: target
scarf: vintage liberty/thrifted
this was my fourth outfit of the day. i first went on a walk in my pajamas, then down to the beach in shorts and a crop top and bathing suit. then i put a dress over my bathing suit, then i put on these clothes. this is the day i got sunburned. i had put on sunscreen, but in carrying everything down to the beach, i rubbed part of it off. now my skin is peeling off telling me it's the end of summer now. it's been a good one though. i wish i could've done even more.