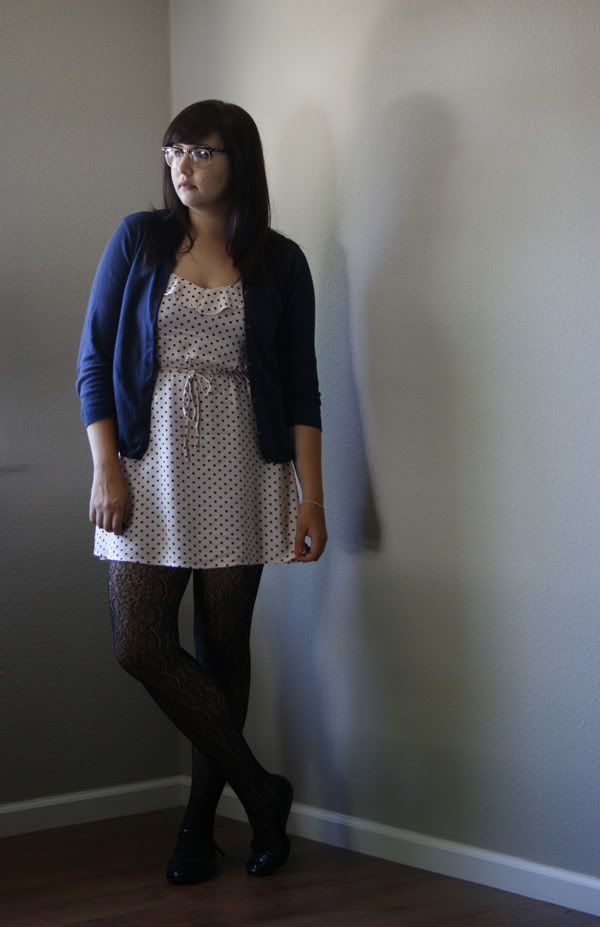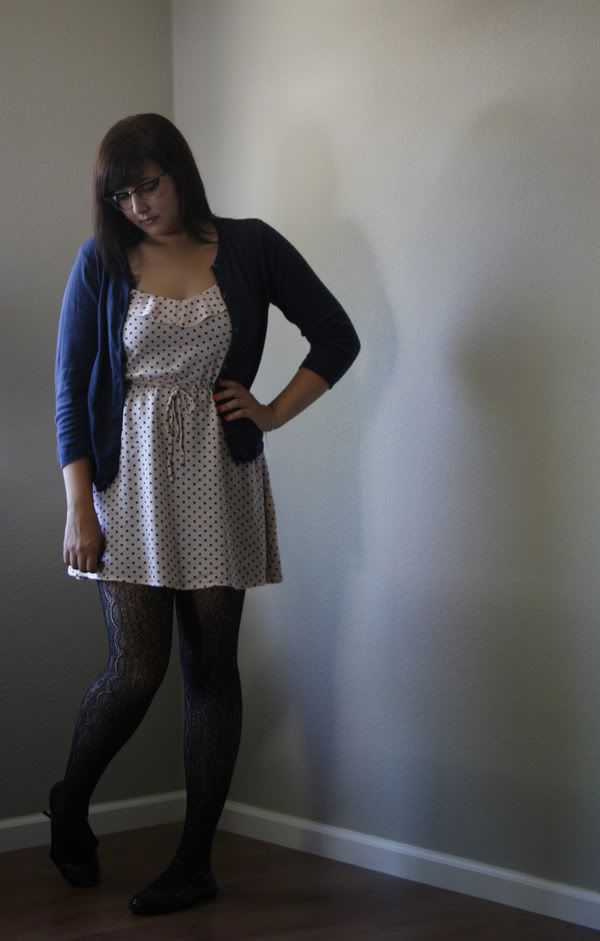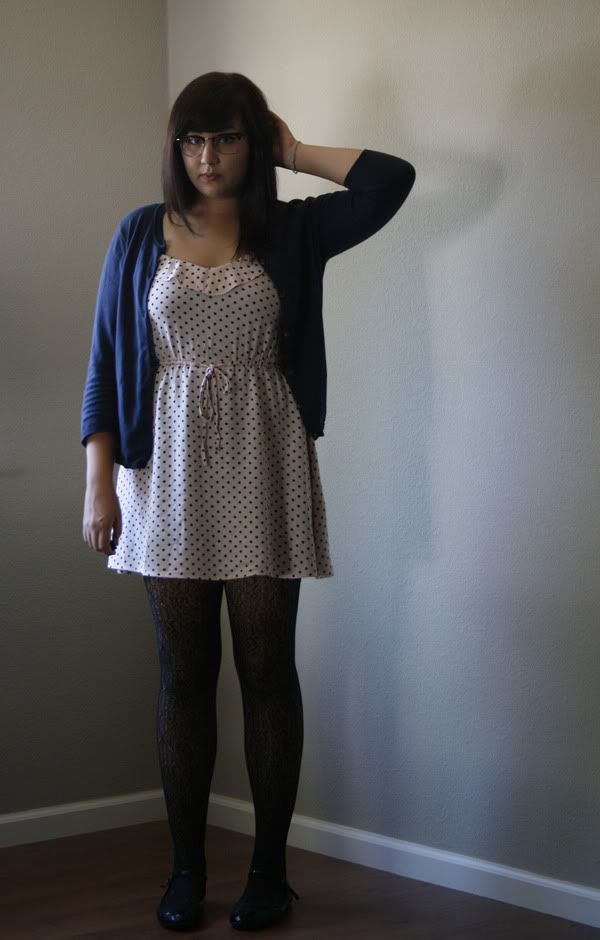 well, besides my phone post i might do at a later date, i'm out of beach photos. this was an outfit from my first day back. it was 90 degrees, but i head heading back out towards the ocean (santa cruz to be specific) to go to a show at the crepe place (best crepes/food and cute venue to see a band) to watch the band,
the fling
i've seen them once before, and they're really good. i was surprised that not a lot of people were at the show.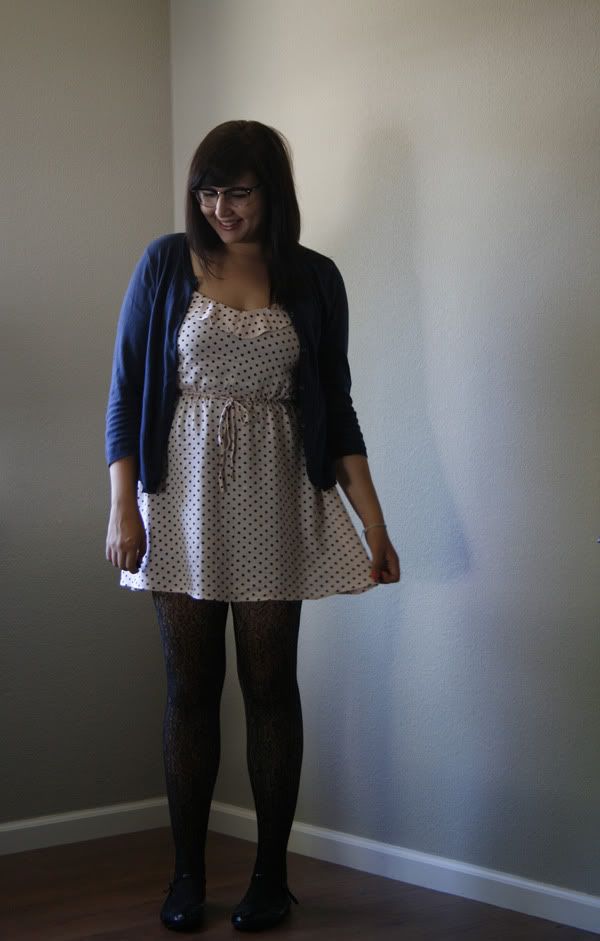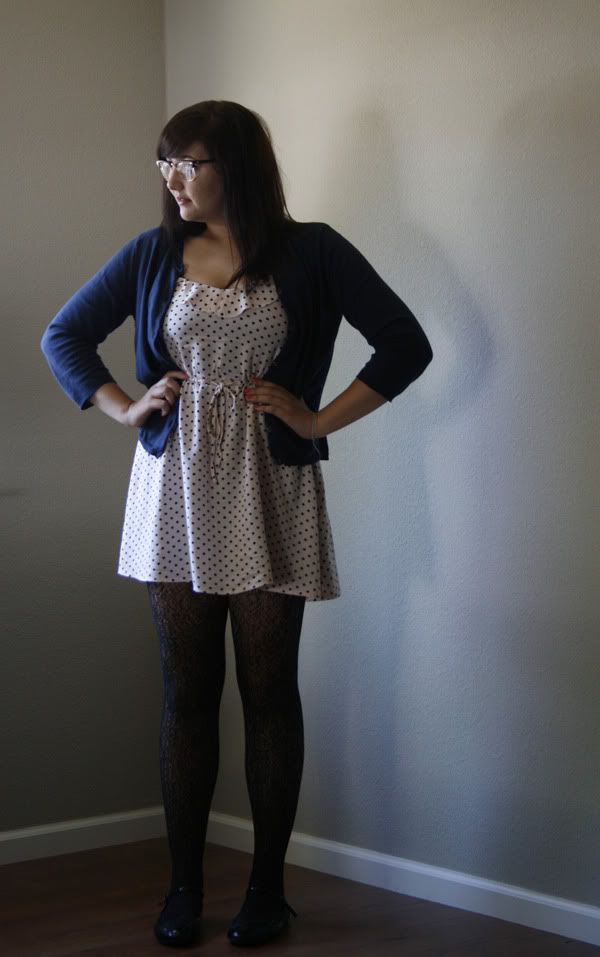 my friend anita treated me for an early birthday present (it was the 5th) and i got a vinyl out of it too! i haven't gotten to listen to it yet because my record player is already at my new room, and i'm still in my old one. i didn't know quite what to wear with this dress. all my tights have holes except for the ones with holes built into the design. i started out with knee socks and oxfords and switched to patterned tights and flats. this is also my favorite cardigan right now.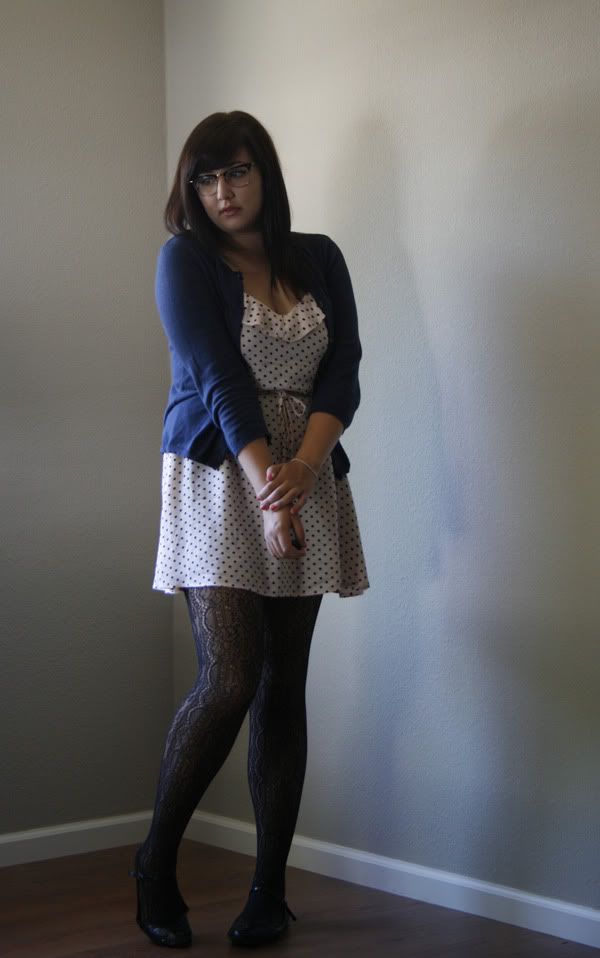 details:

cardigan:
h&m

dress:
h&m

tights:
target
shoes:
forever 21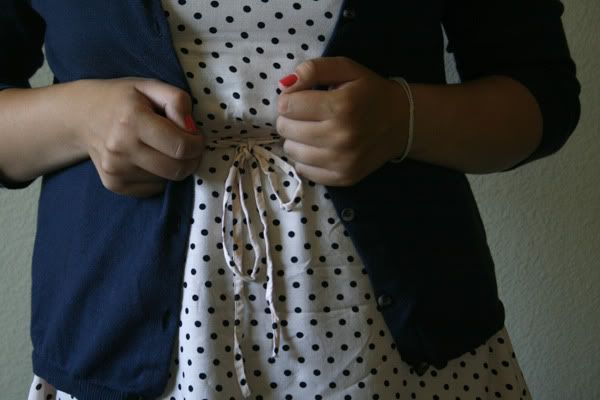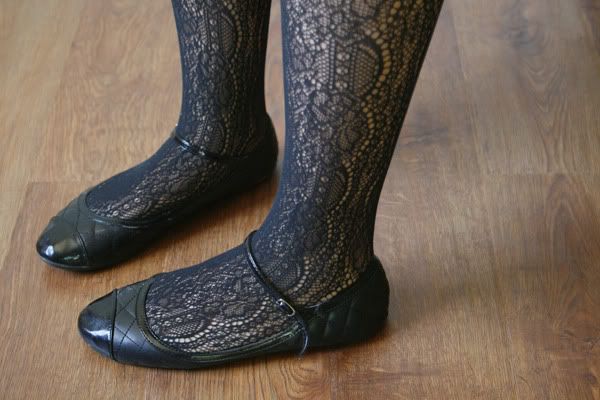 here is a music video of the band, in case you're interested.