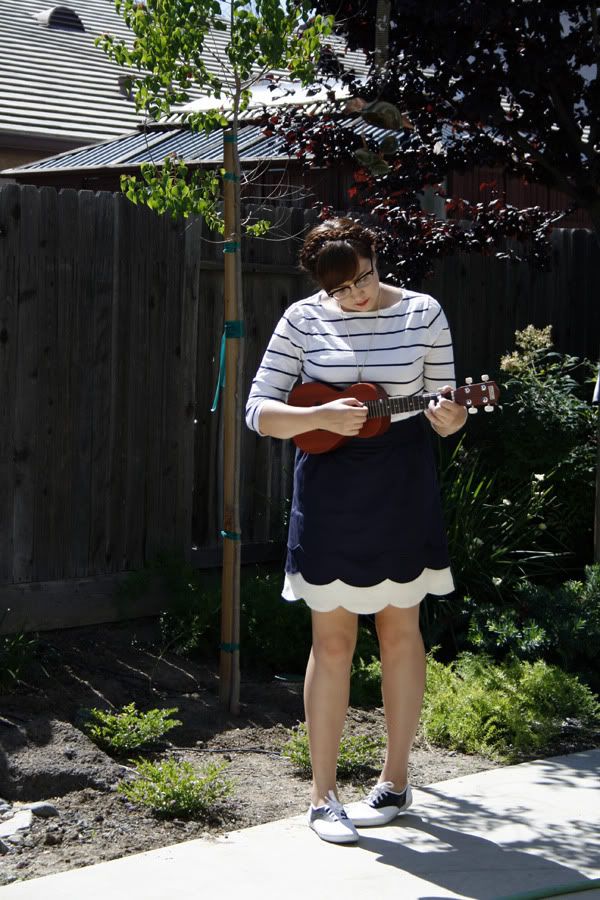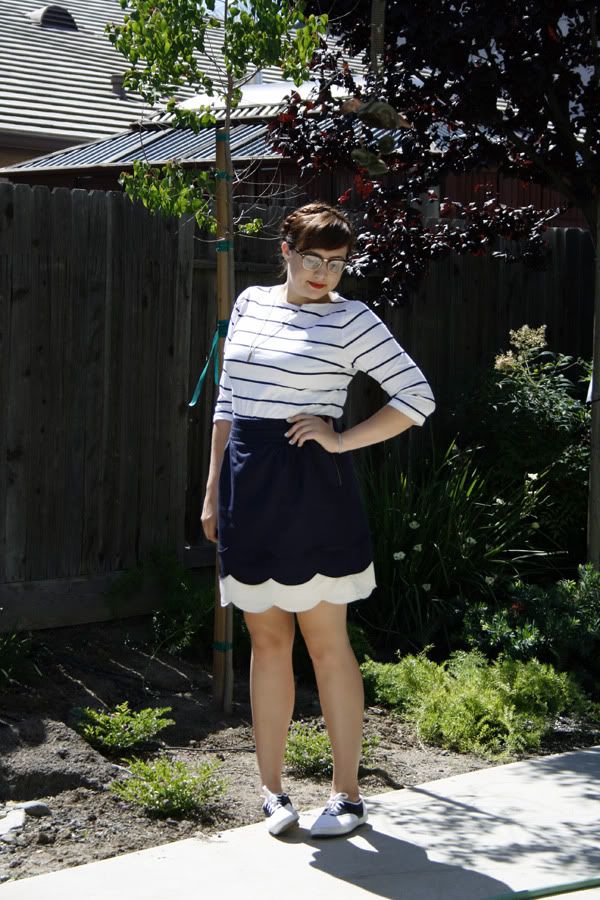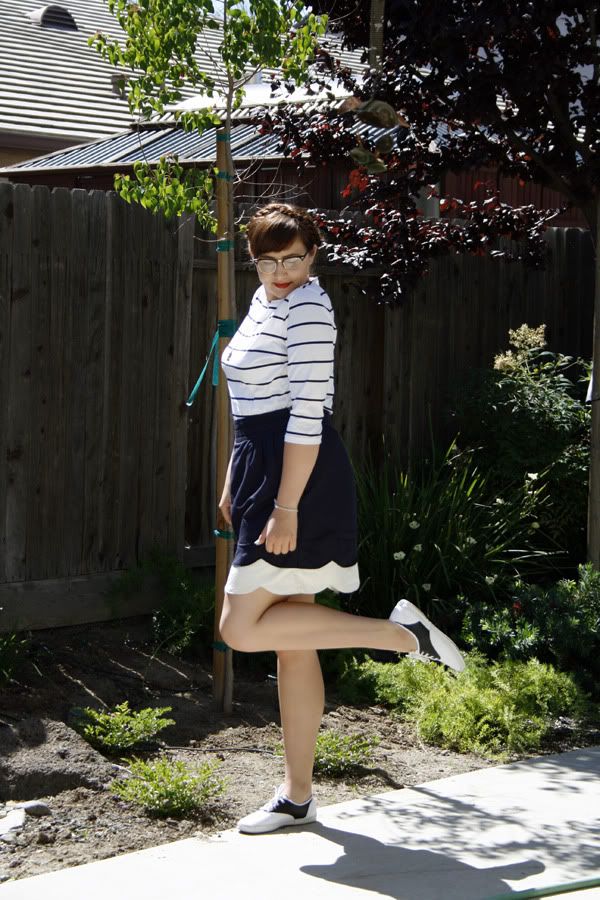 most of you won't get the reference, but i've been listening to the new dawes album nonstop lately. it's just so good! i've talked about them before, i've seen them plenty of times, but gosh. this new album. it's different, but it feels so familiar.
today i started out the day deciding i wanted to wear this striped boater shirt i got for .99 cents at the thrift store. then i decided i wanted to wear a skirt. but i only have three skirts. so i did my best. this one doesn't fit me the way it used to, but i made do. then i couldn't decide if it looked better tucked in, or untucked. gosh, what a fickle mind i have.
i also got free yogurt today (strawberry lemonade with kiwis on top), and went on a run! the run is my second of this summer, and it won't be my last! it felt so good. i also practiced my ukulele. i'm not very good. i've been practicing chords, and today i tried to do a theme song to a certain cartoon show. when i learn it, i'll do a video. i promise. i wish i had someone to help me along better! strummin' ain't easy.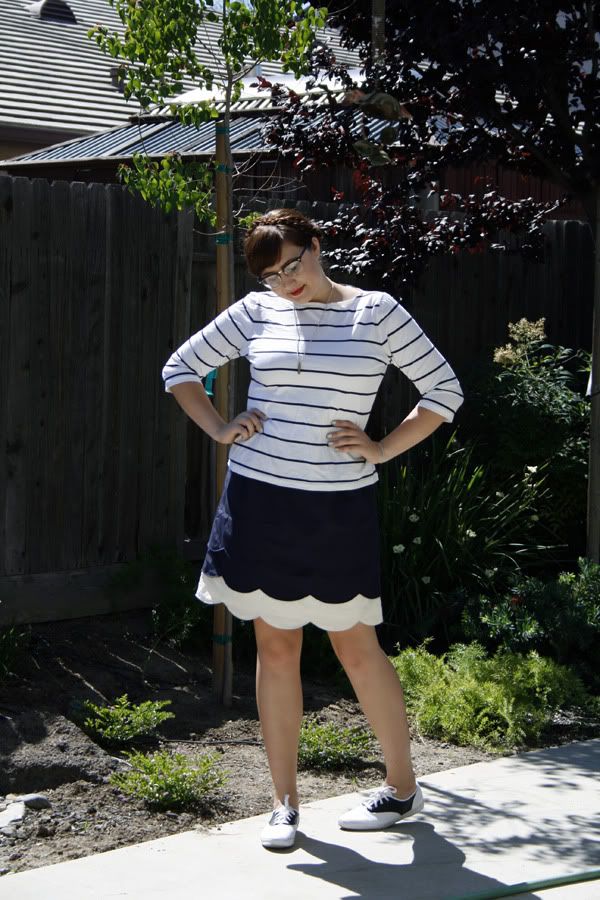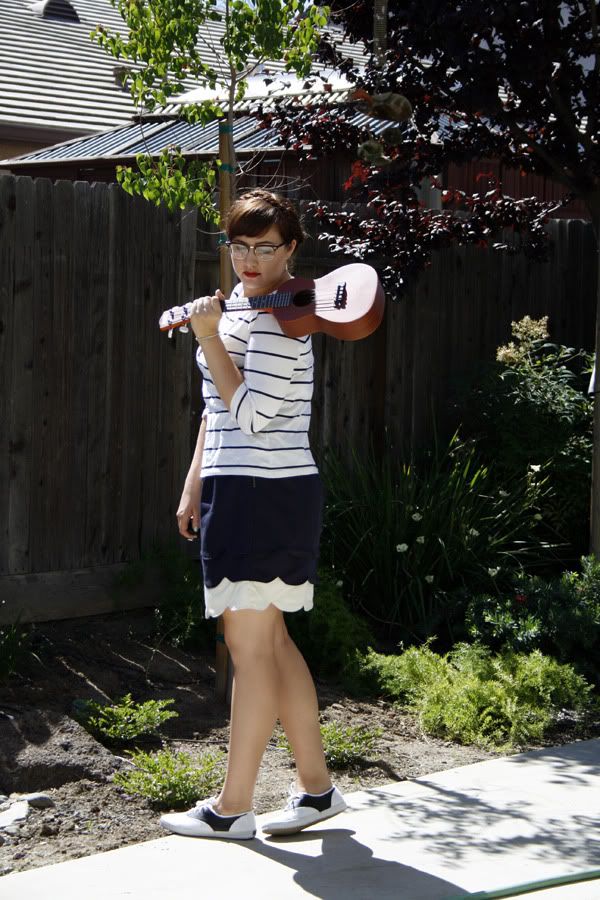 details: shirt: thrifted, skirt: anthropologie, shoes: thrifted vintage keds/altered by me