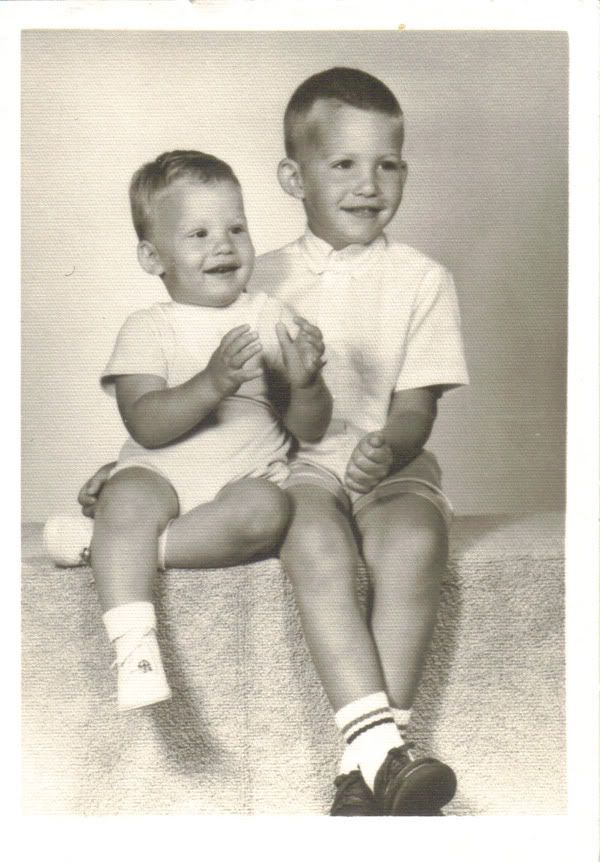 my dad on the right, before he even knew he'd be a dad.
i'm sure i don't have any male readers, or any dad ones at that, but it is father's day.
so, thanks dad. for being such. we may not have always had the best relationship, and it's probably still not very good, but you're still my dad.
happy father's day.