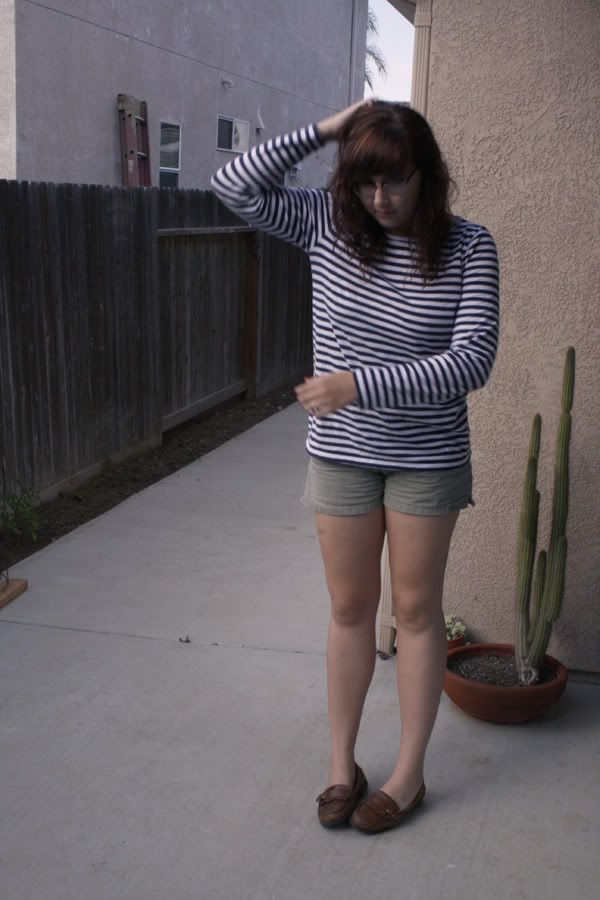 i kind of felt like a mix between a french boy, and a camp counselor in this outfit. but i like it anyway. this is one of my favorite shirts. even though it's kind of too big. and i keep finding myself going for shorts that are kind of muted and green in color. i've got two pairs now. and i almost thrifted another pair. gosh.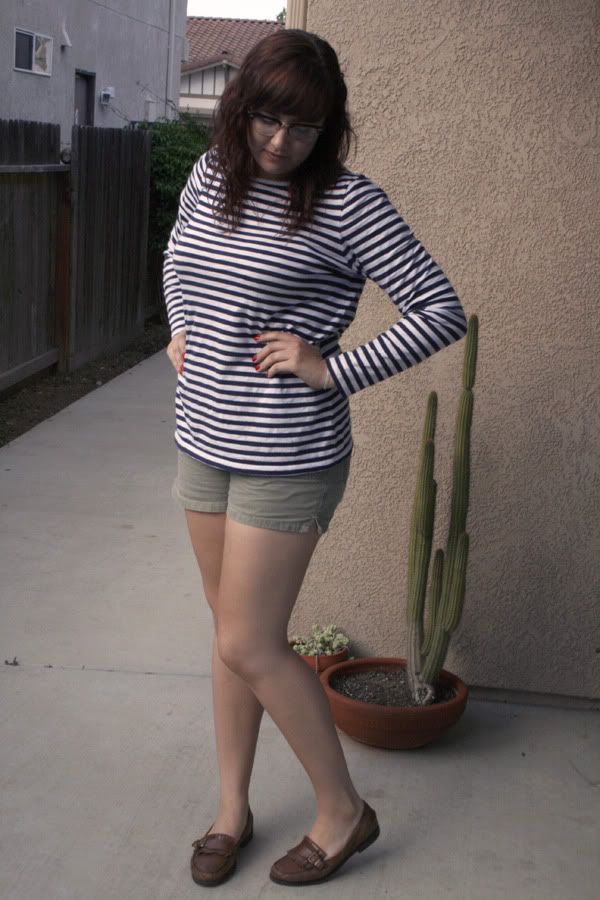 i wore this outfit to hang out with my bestie on memorial day. we went to thrift stores, and went on a walk, and probably going to get eat some bbq'd food.
i need to remember to take more time for my photos. i had my sister rush these for me and i forgot to check all the settings on the camera. so i edited these a bit more than i usually do. oh well.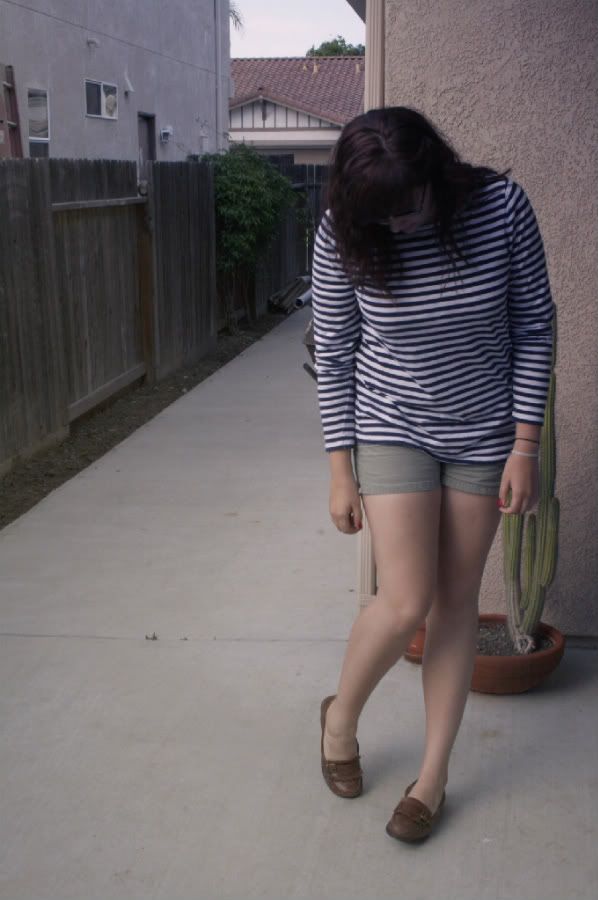 details: top: rodarte for target, shorts: thrifted, shoes: walmart