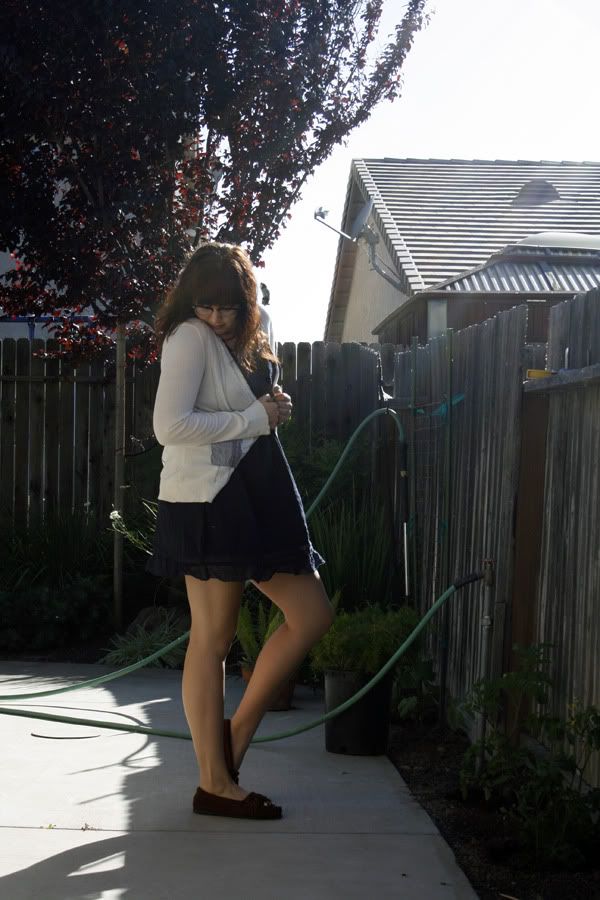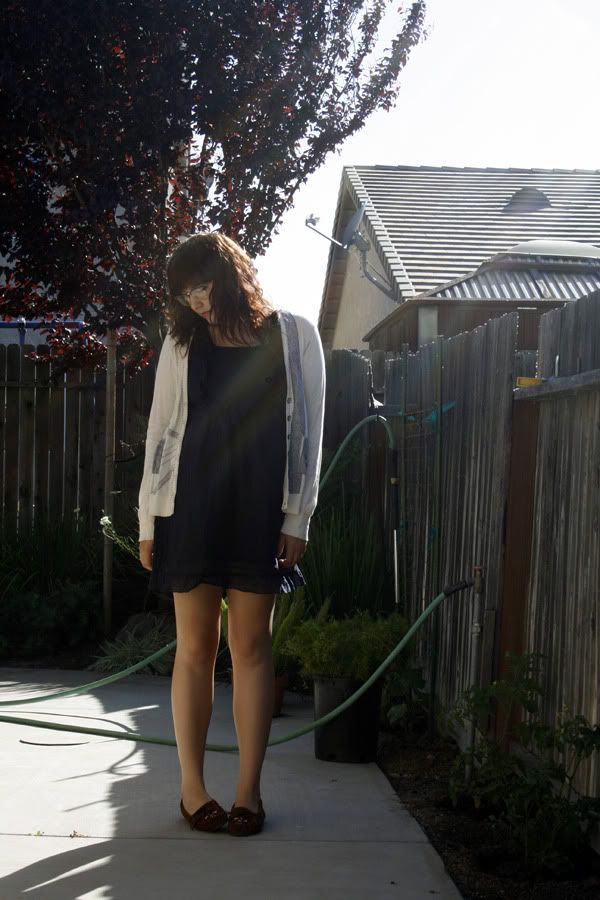 sometimes i really want to blog but can't be bothered to put together an outfit and get all dressed when i have absolutely nothing i have to do. like today. today i tanned outside with my sister. i've never been one into 'tanning' or anything, but it's already warm out, and i'm trying to get a little bit of color so i'm not glowing in the dark when i have to be outside in sundresses. and the back of me got burned a bit. not too excited about that. but what can you do (wear sunscreen, duh). anyway, so i threw on an easy dress, i've almost gotten rid of plenty of times, didn't iron it, and threw on a cardigan since i got a little crispy from the sun. i didn't brush my hair, just did my bangs, and ate a burrito.
i leave for texas thursday morning. i haven't packed at all. tomorrow will be spent cleaning, doing laundry and packing and making lists for the coming week. (for those who don't know, i'll be flying out to texas, and driving back to california with my sister.) (also! if you have any recs, please do share them)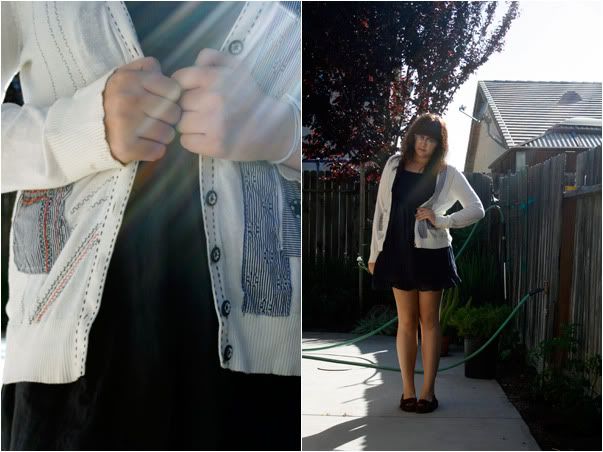 details: cardigan: anthropologie, dress: target, shoes: minnetonka moccasins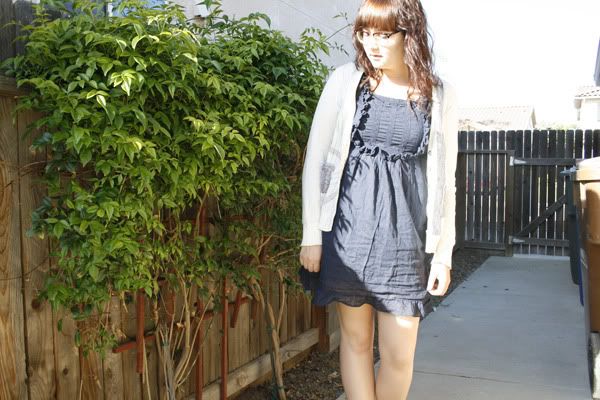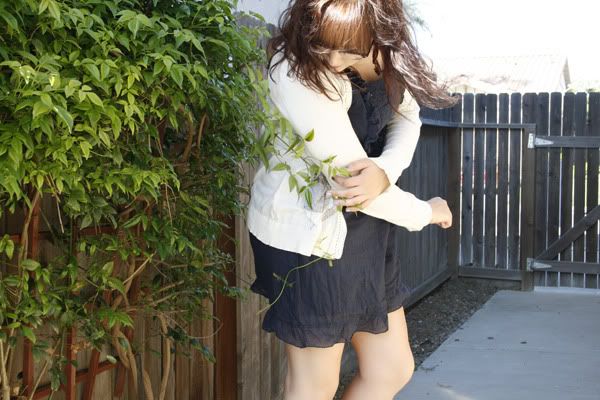 sometimes i get stuck in bushes.