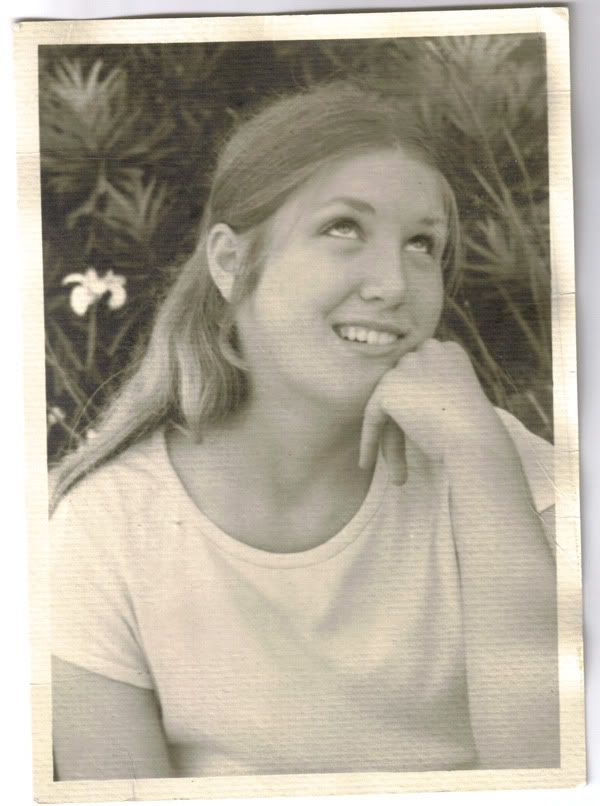 Happy Mother's Day! To all the moms, especially mine.
my mom is about 16 or 17 here, she hates this photo.
it was taken during her photography class when they had to do a portrait assignment.
she's kind of the best mom, even if she talks constantly (especially to herself), dances really weird and is never entirely clear about what she wants done. but she always goes out of her way to make food that i can eat (being a vegetarian and all), and likes to go shopping with me, and helps me out whenever she can.
i love you mom.