day 3 on the road: the grand canyon
after we went to the petrified forest, we headed over to the grand canyon.
as you probably saw from my last post, the weather was pretty dismal. but we weren't expecting what we got here.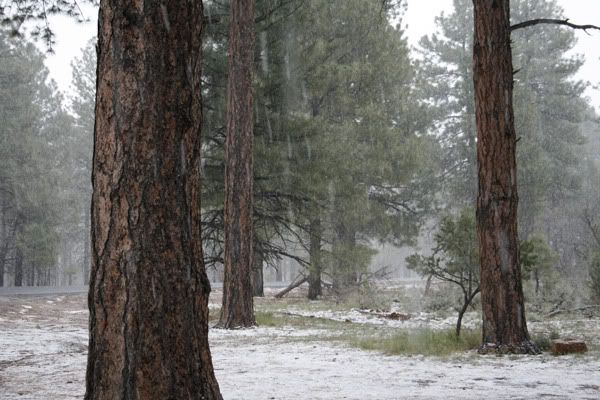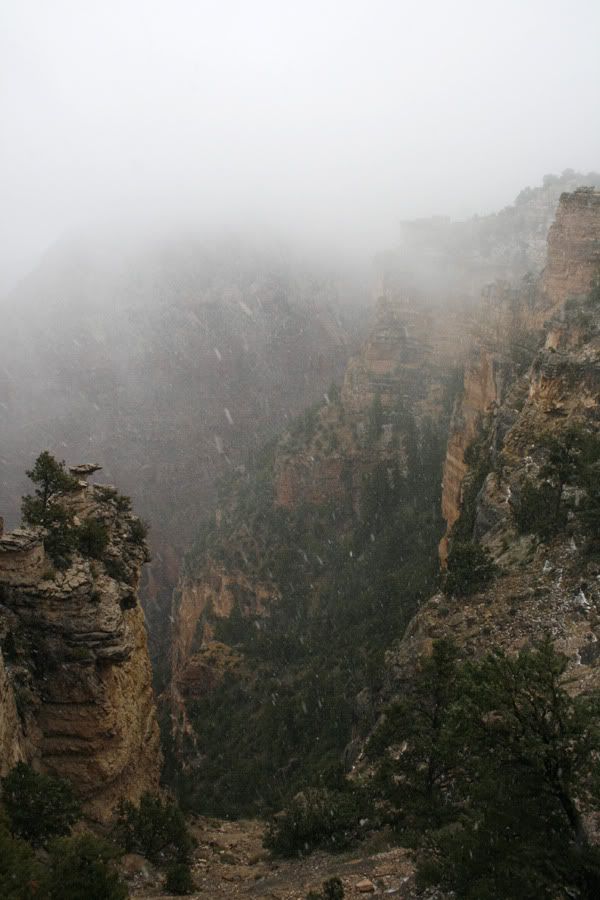 snow! we were kind of upset, because we couldn't see very far out into the grand canyon. so we decided it wasn't too cold, and we'd walk around and hopefully it would clear up.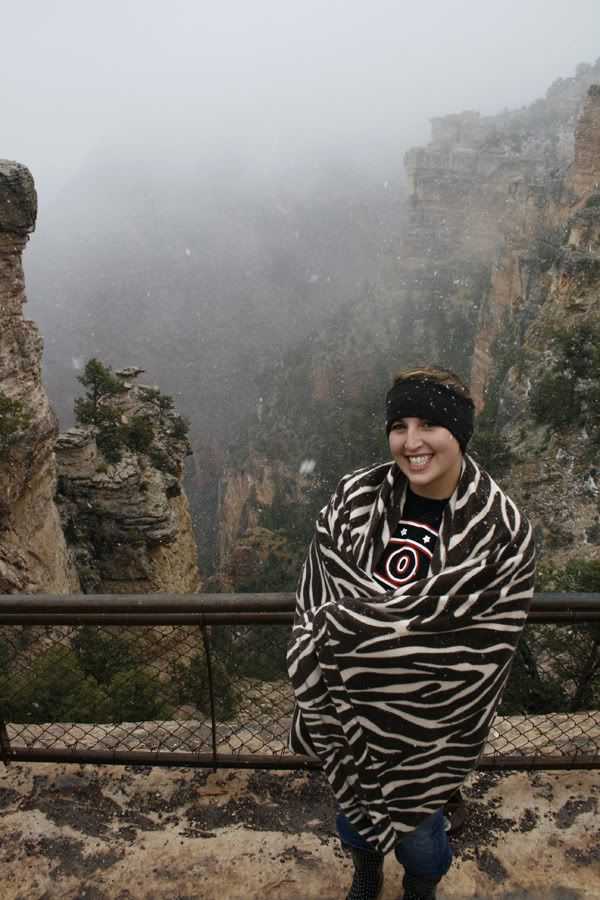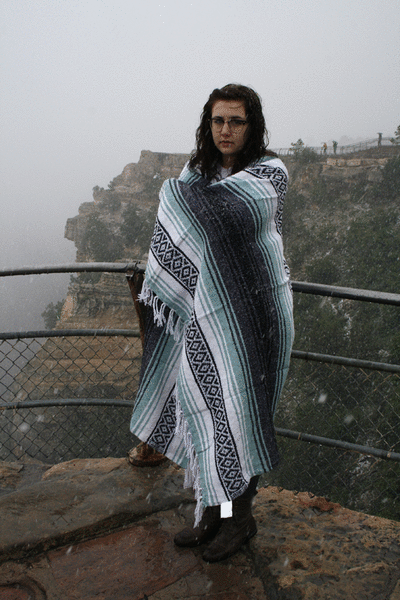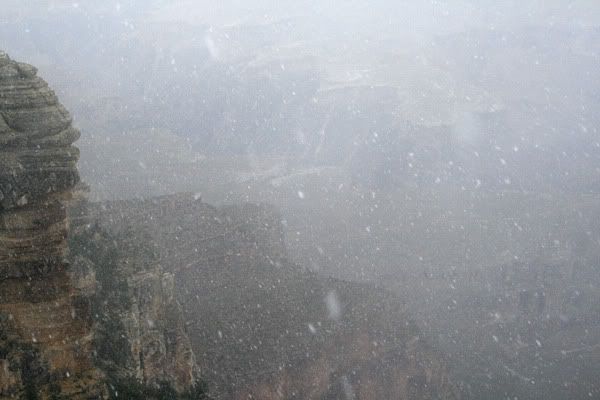 kaelee had made herself a bucket list a while ago, and she was reading it to me while we were driving through the petrified forest, and i guess 'sitting on the edge of the grand canyon' was on it.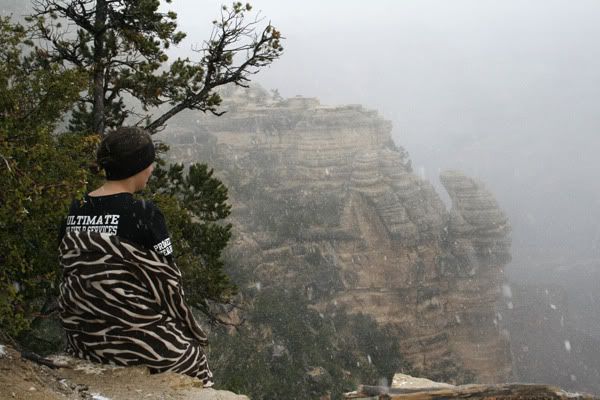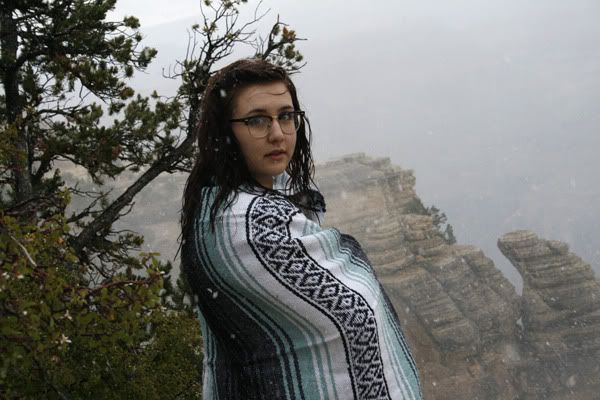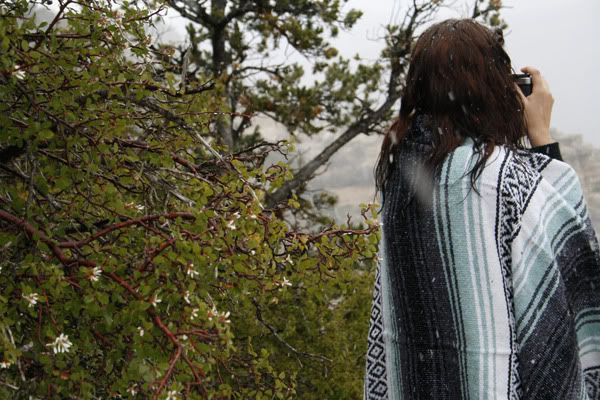 then somehow, it cleared up.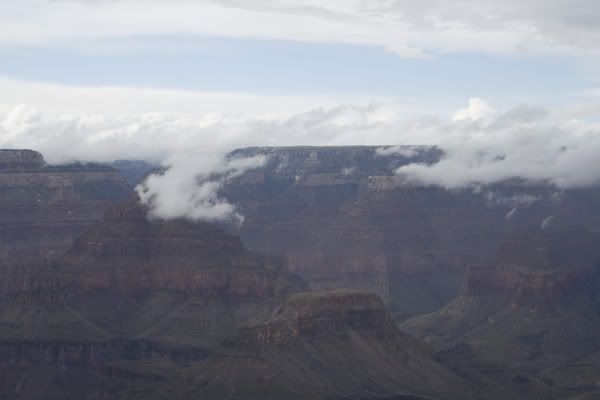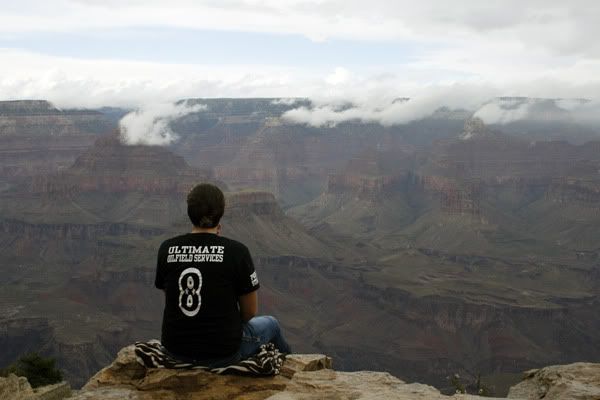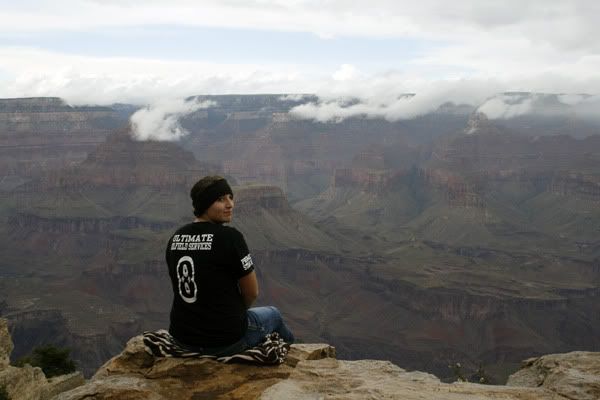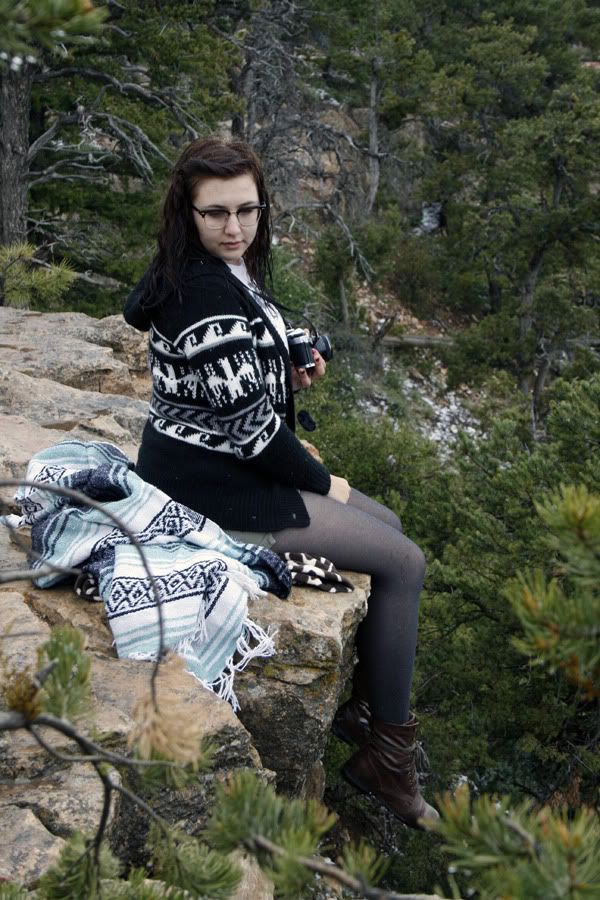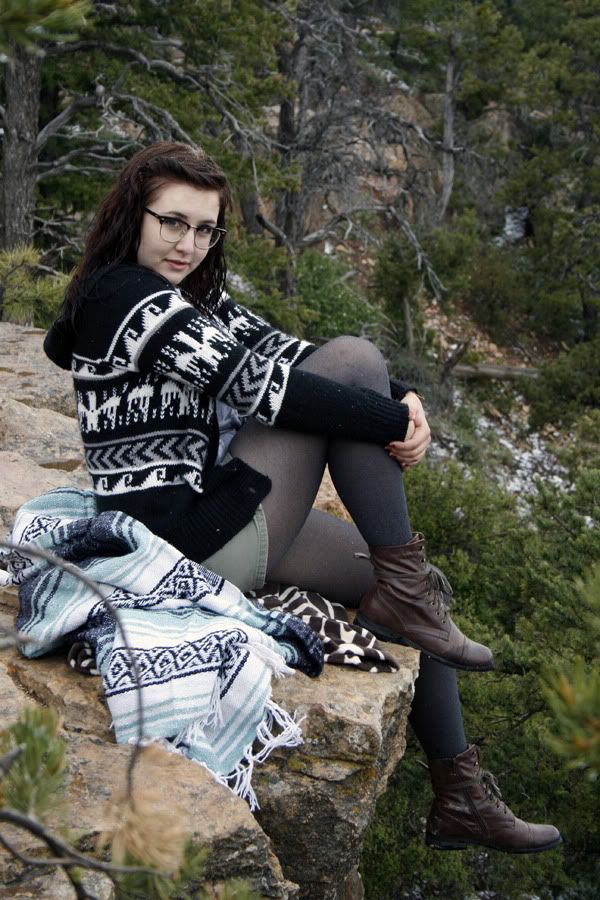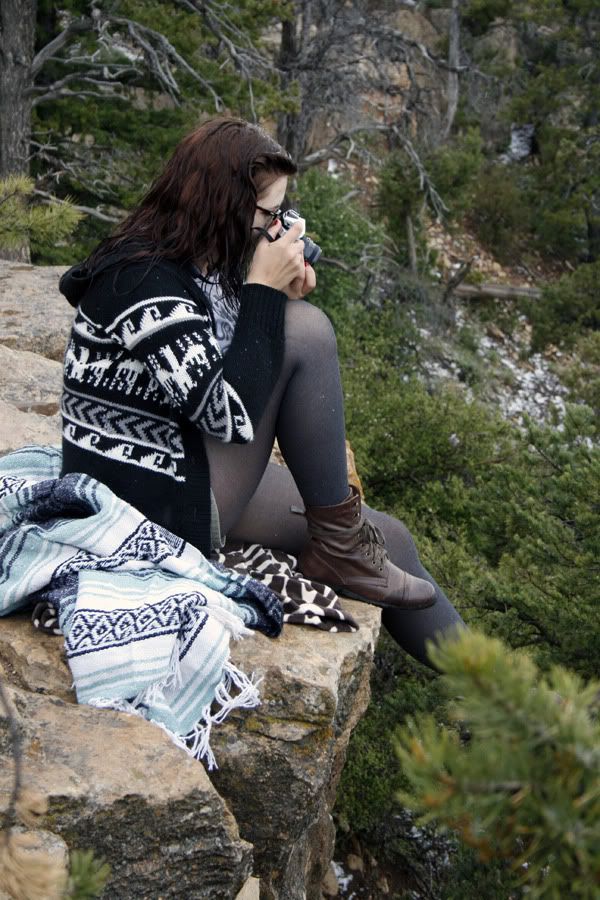 details: sweater: rue 21, shirt: love nail tree/delta spirit,
shorts: thrifted, tights: kohls, boots: forever 21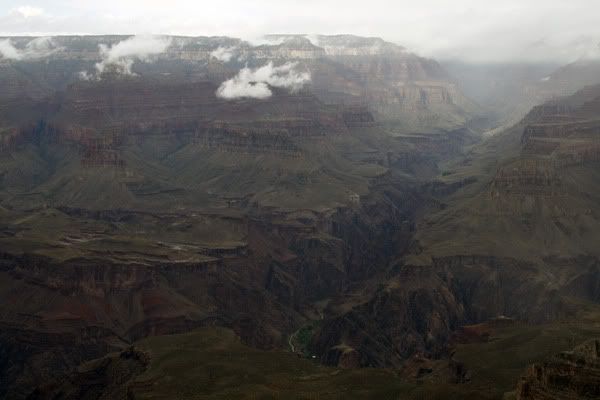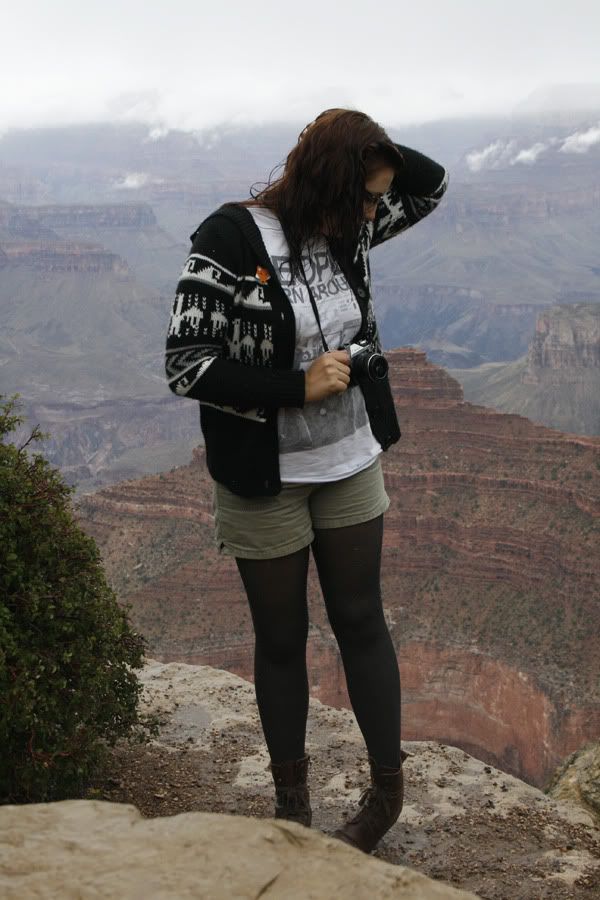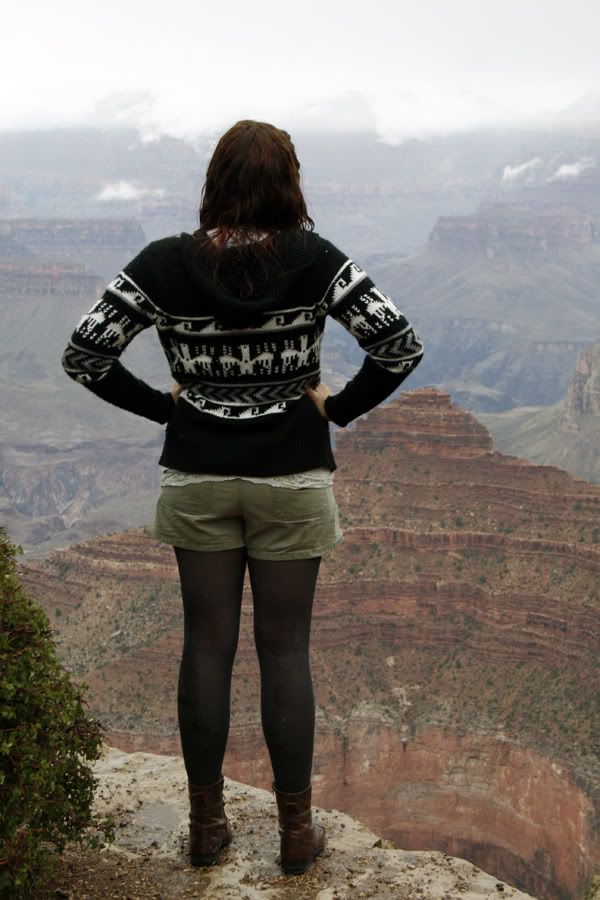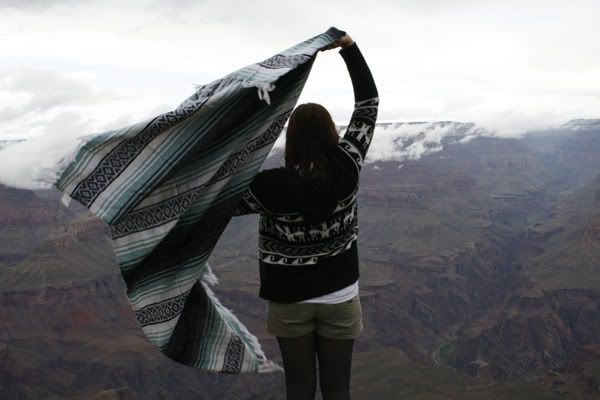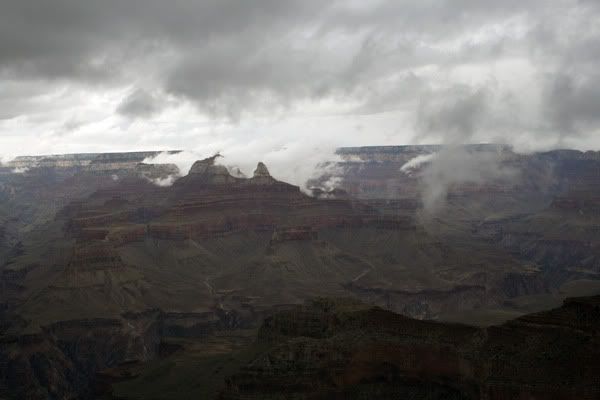 there's only so many photos you can take of the grand canyon before it all looks the same. but the views were spectacular. i would've loved to see it in its
prime
, next time.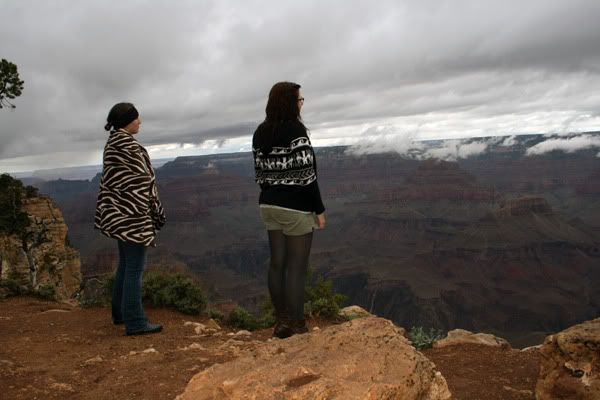 it started snowing again, so we left.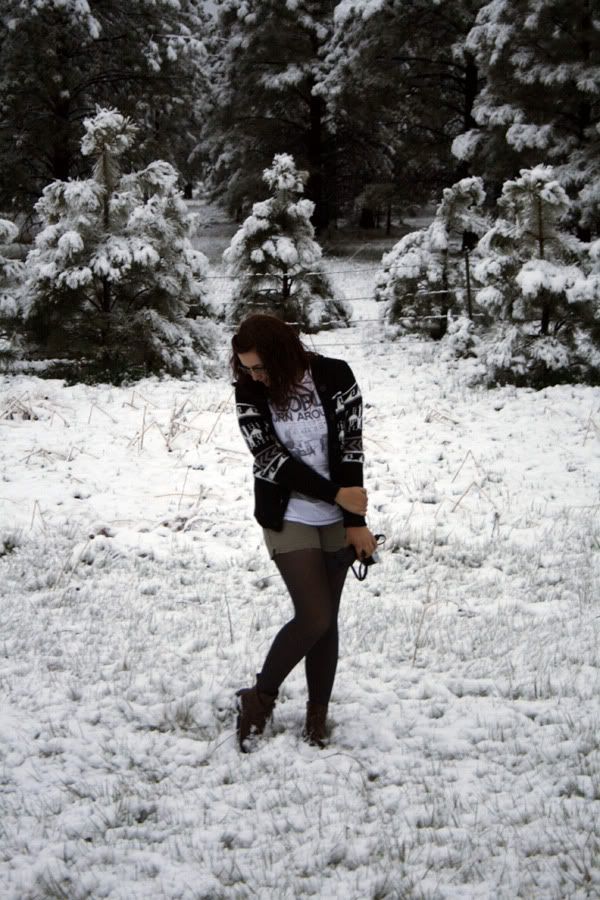 sometimes not correcting photos makes them look pretty cool.