day 3: the day before when we were in downtown wichita falls, we learned there would be a cajun festival the next day! so we attended. i tried texas beer (shriner, mmm) and some potatoes and corn (since i wouldn't eat the crawdads because i'm a vegetarian) and hung out in the wind. it was very small. and we had frozen yogurt afterwards.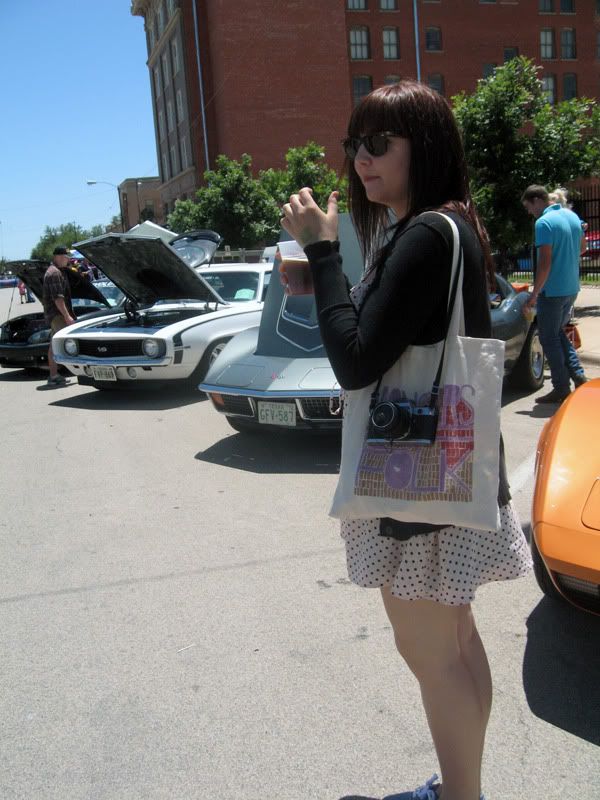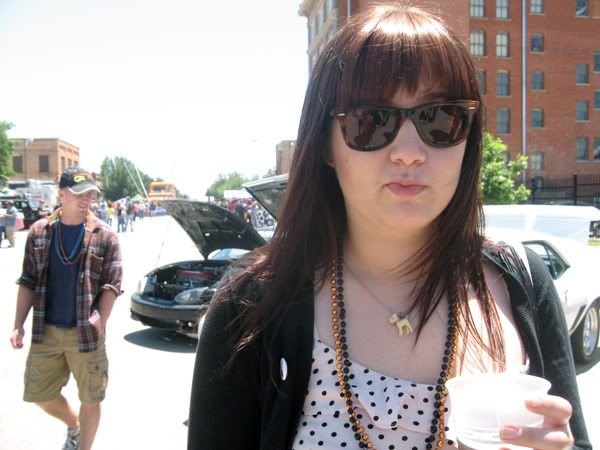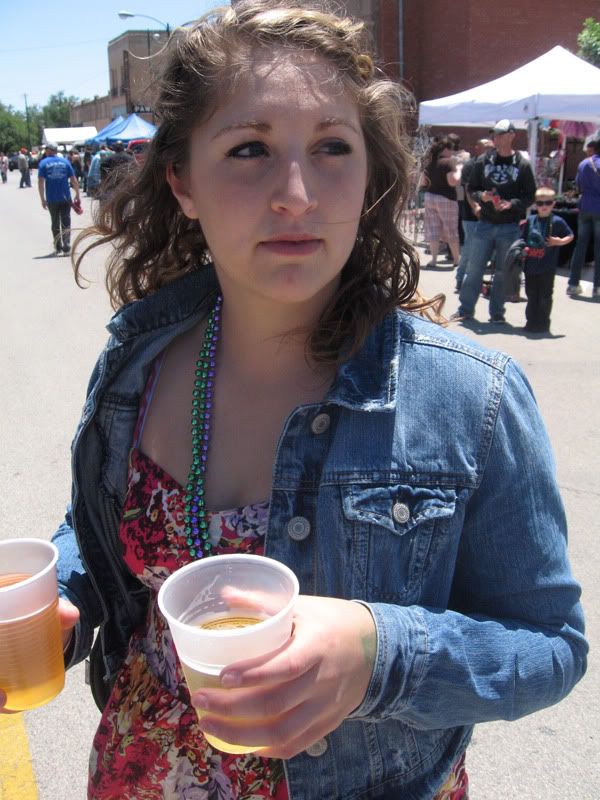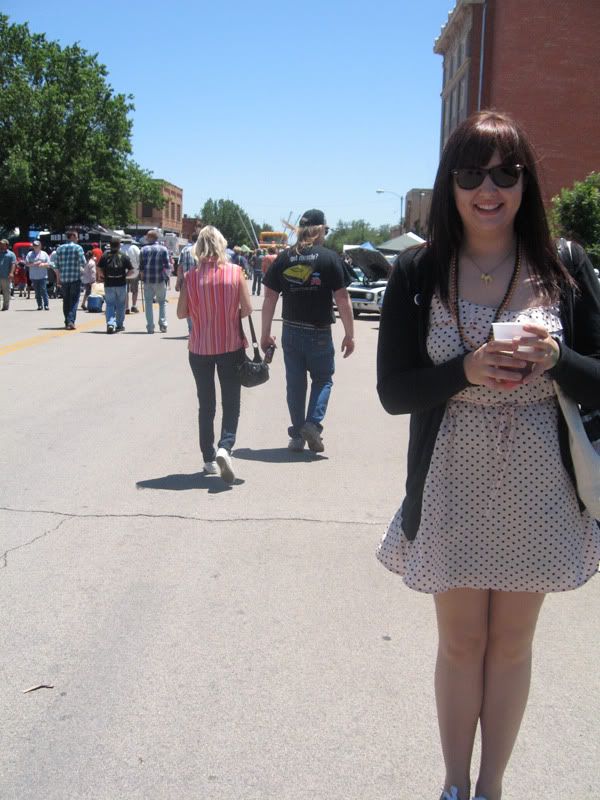 the guys hair behind me. epic.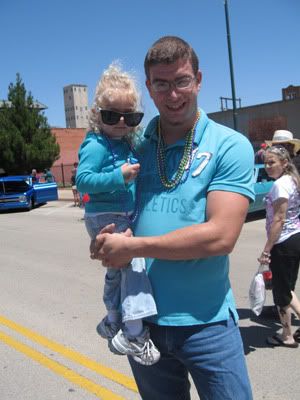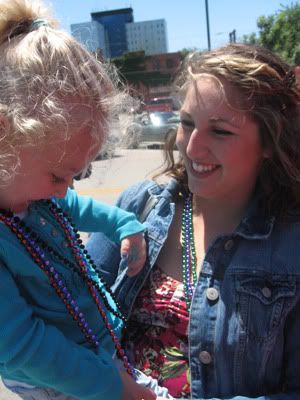 my sister kaelee's boyfriend and his daughter. kaelee and her boyfriend's daughter.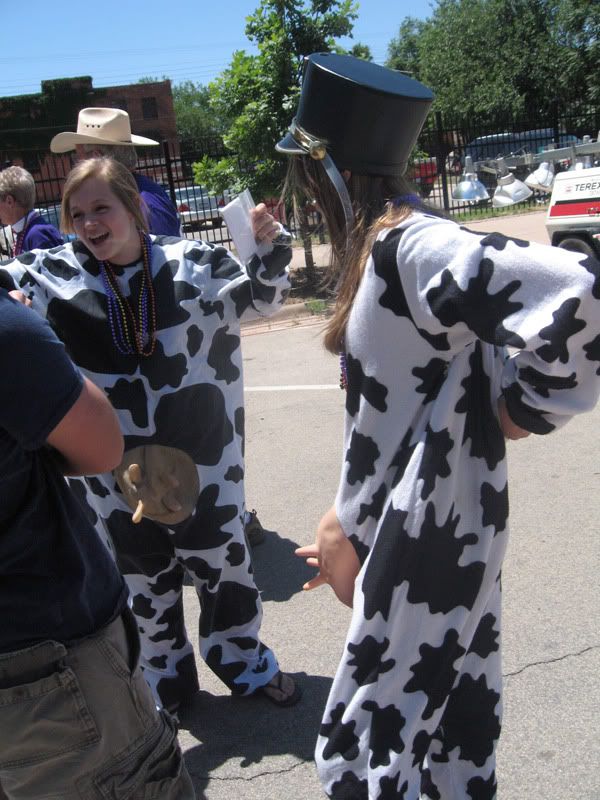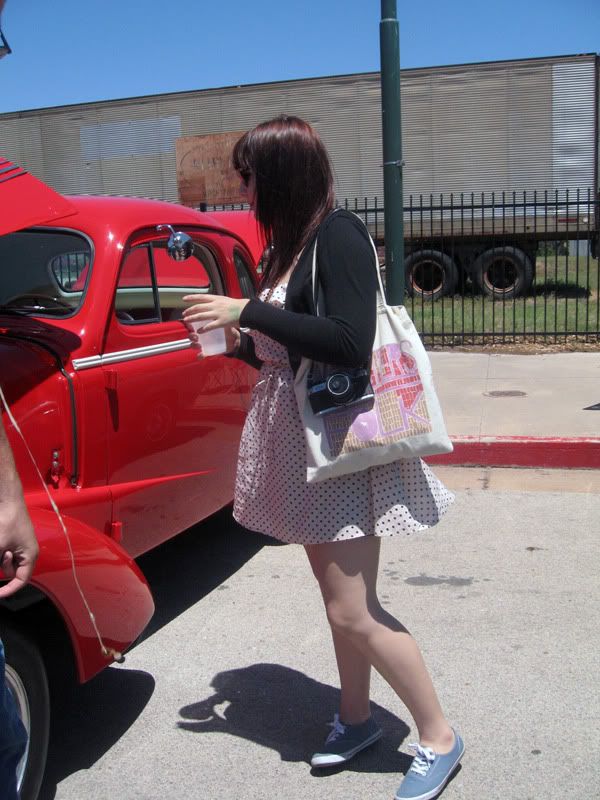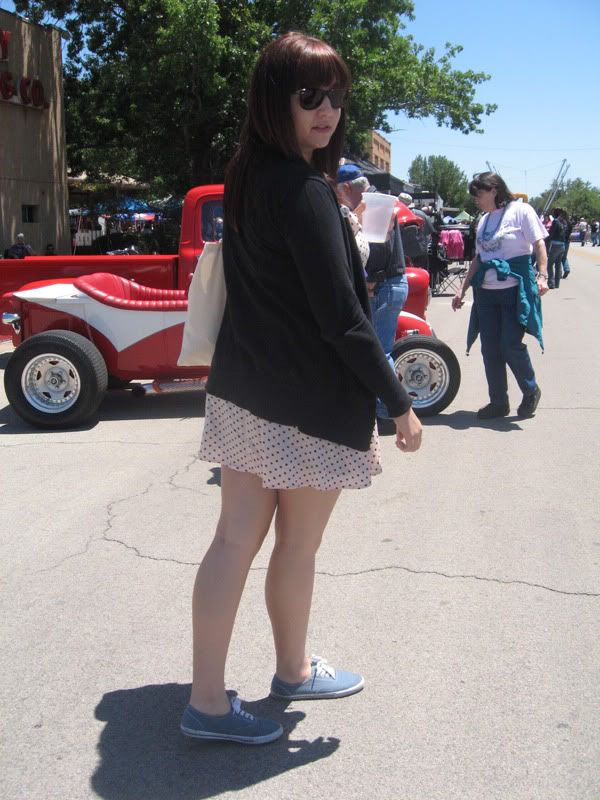 details: cardigan: my sister's, dress: h&m, shoes: kmart, tote: monsters of folk concert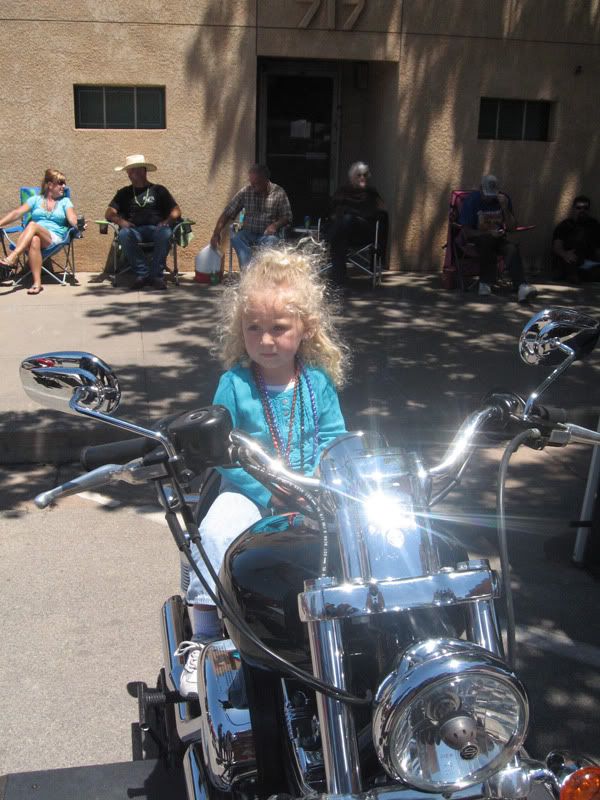 she was not happy.