first day on the road: texas to new mexico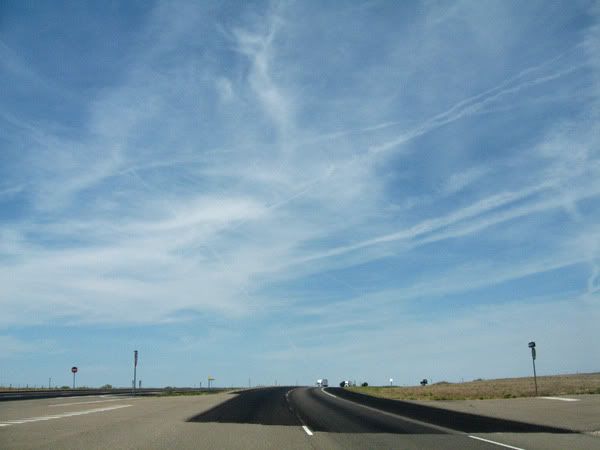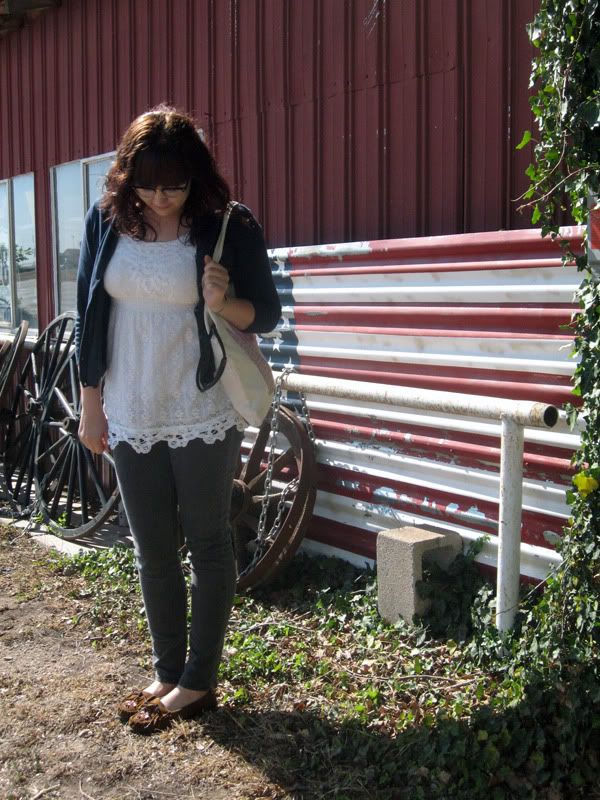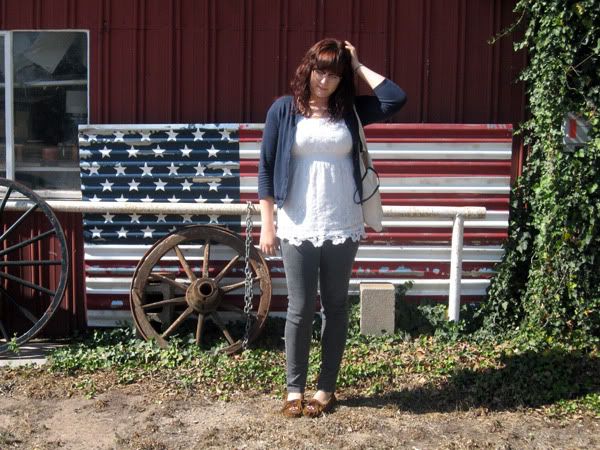 we stopped at this crazy crazy antique store that was on the way out of texas. the guy barely spoke to us. he mostly spent the time we were there moving stuff around. i have some film photos but really words cannot explain this place. it was crazy. it was about 3 or 4 building, and an outside just cramped floor to ceiling (and stuff on the floor and on the ceiling) full of vintage and antiques and even some oddities. i bought $4 worth of marbles. and they look perfectly lovely sitting above my computer in a jar.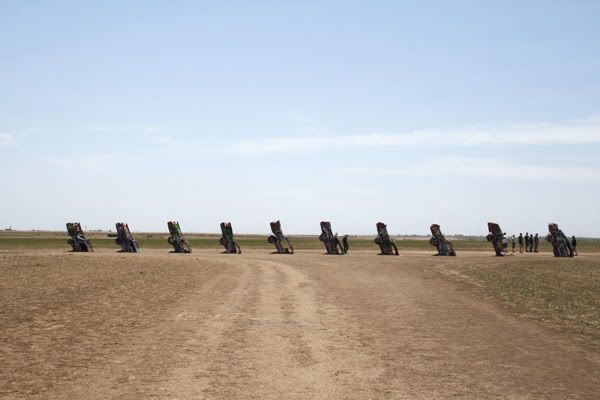 cadillac ranch!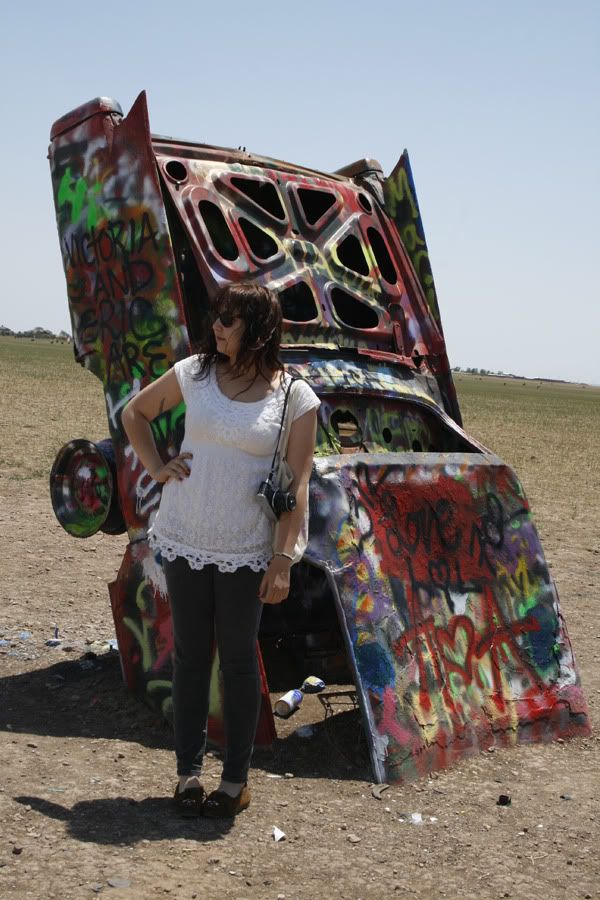 details: top: forever 21, jeans: forever 21, shoes: minnetonka moccasins,
sunglasses: ray ban wayfarers, cardigan: h&m, tote: monsters of folk concert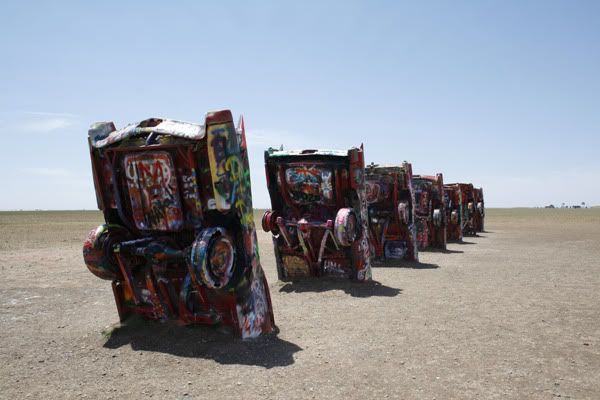 of course we brought neon orange spray paint!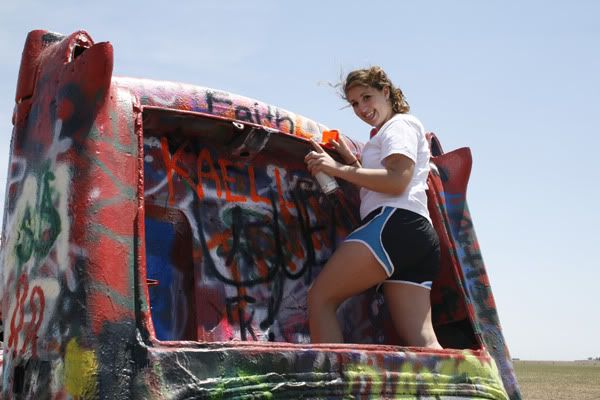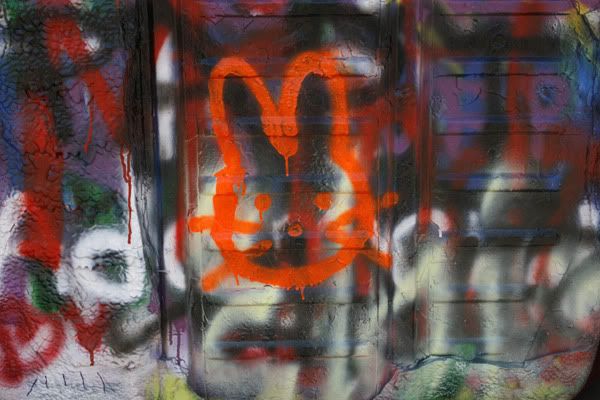 i drew this bunny on every single cadillac in the ranch.
i also wrote bunny picnic down the side of one, and some lady with a real thick accent read it out loud as i was leaving.
"buh nay peek neek?"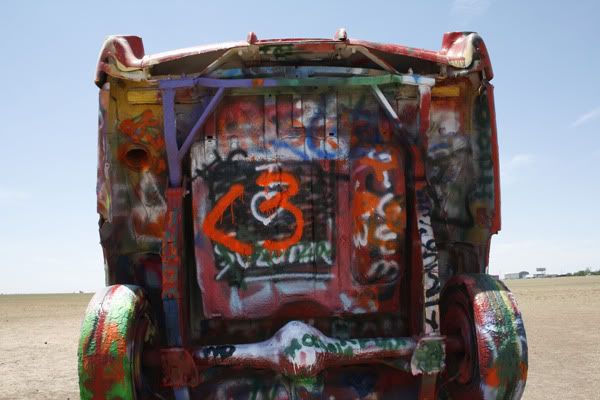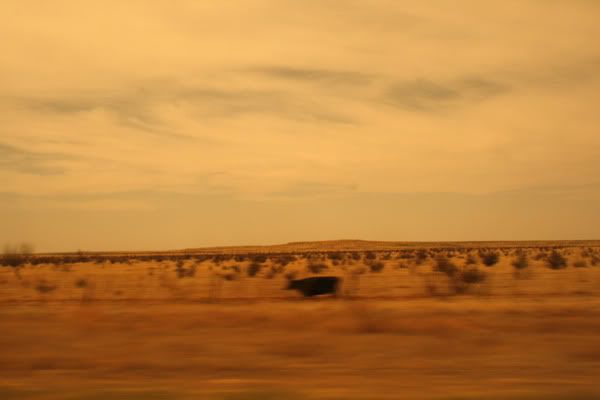 everything looks better through my glasses
then before i knew it, we were in new mexico.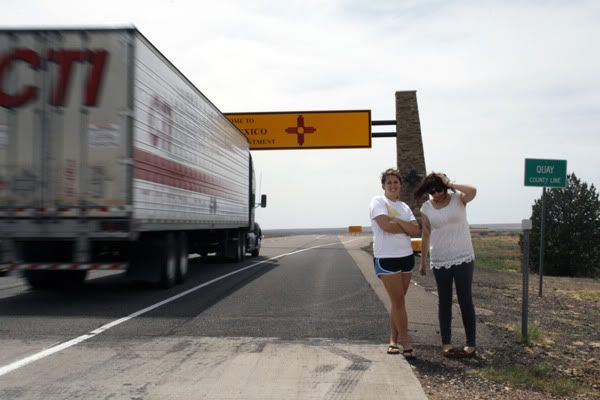 we ate a lot of pb&j on this trip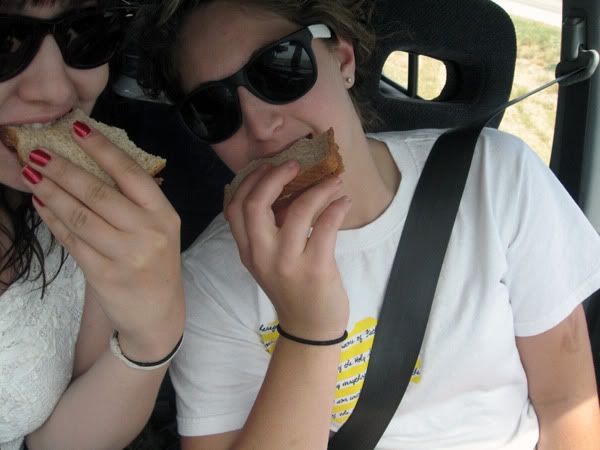 the best place we ate alllll trip. hands down. i had a stuff poblano pepper and kaelee had a turkey wrap of some sort. and there was chips and delicious salsa and guac. and margaritas. oh my god. so smooth and amazing. and they brought you the shaker!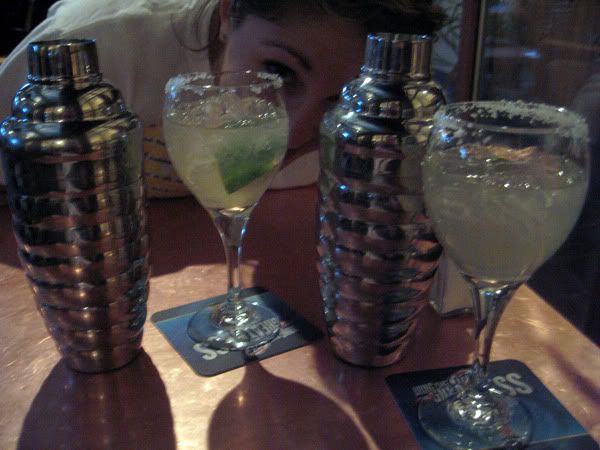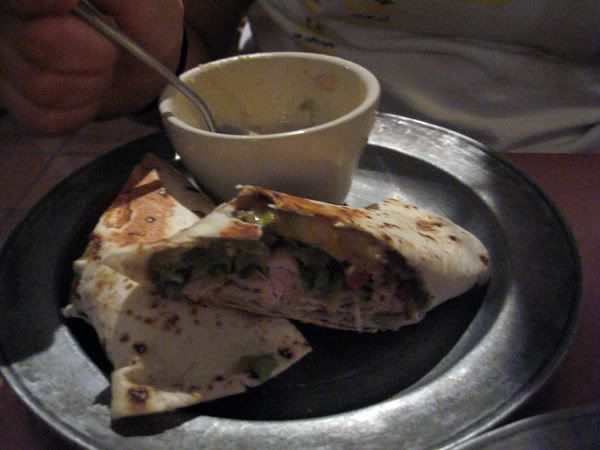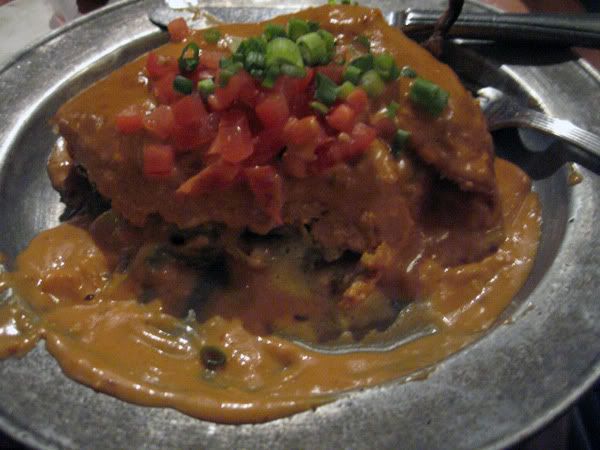 oh gosh. i have so much more to post. i hope everyone has amazing plans for this weekend! my bestie, caitlin, is coming down from connecticut!