after we left the folk art museum, it was kind of hard. my sister didn't seem to really care about the stopping and the seeing of things like i did. when we got to the puye cliff dwellings, she wasn't excited, and actually told me that 'she didn't care'. it was really hard for me to figure out how to deal with her and explain that this was important to me. a lot of the times i ended up frustrated and got upset. but it was a learning experience. but this day wasn't easy.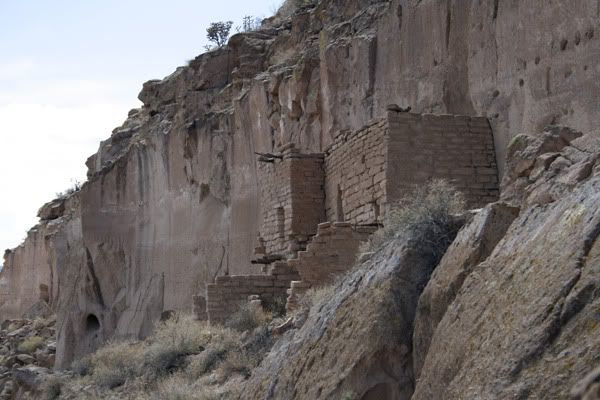 a bit of history:
Puye Cliffs was home to 1,500 Pueblo Indians who lived, farmed and hunted game there from the 900s to 1580 A.D.
Puye Cliffs' inhabitants then moved into the Rio Grande River valley. They became the ancestors of today's Santa Clara people, who now live at Santa Clara Pueblo, 10 miles east of Puye.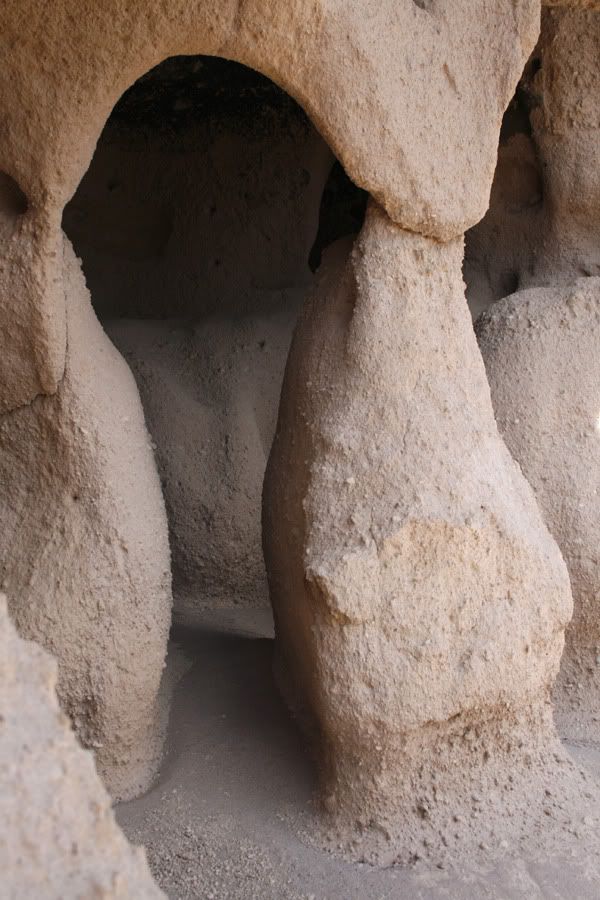 the rock in which they carved their homes out of was actually a soft lava rock. the area used to be a super volcano? don't quote me on that.
the bigger holes are where they put branches/sticks out so they could build the front room, the smaller holes are how they would climb up and around the houses.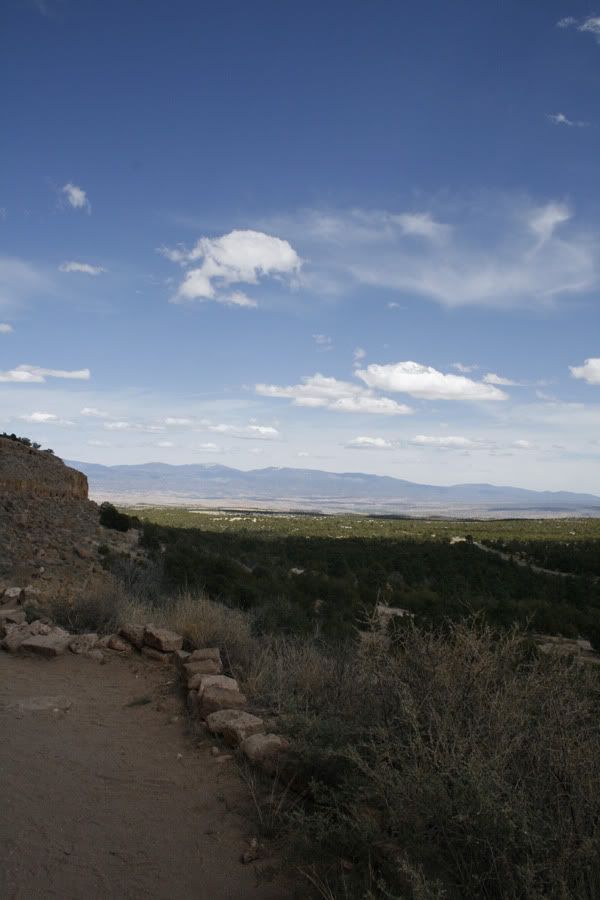 the views in new mexico were amazing.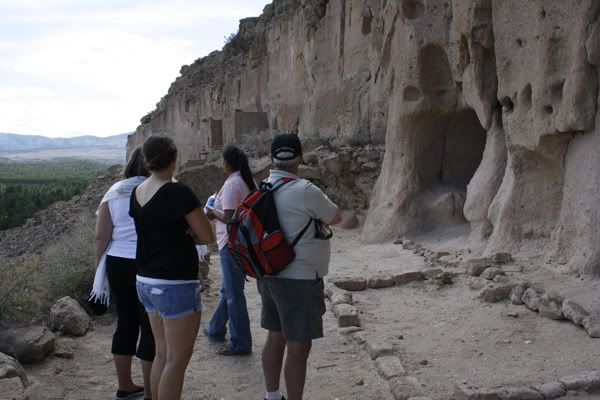 our tiny tour group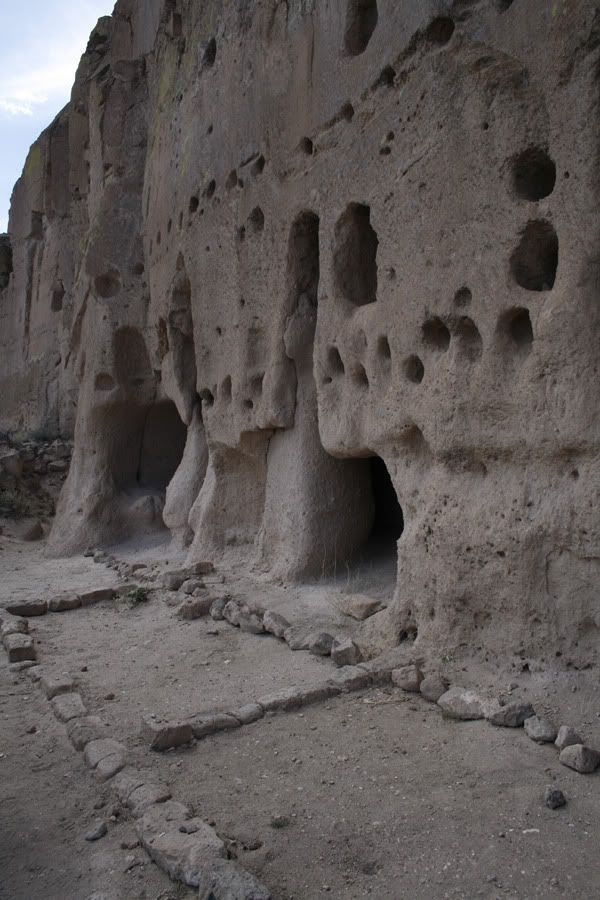 the markings out in the front were about how far their houses went out from the cliff face.
our tour guide, and a ladder we later climbed.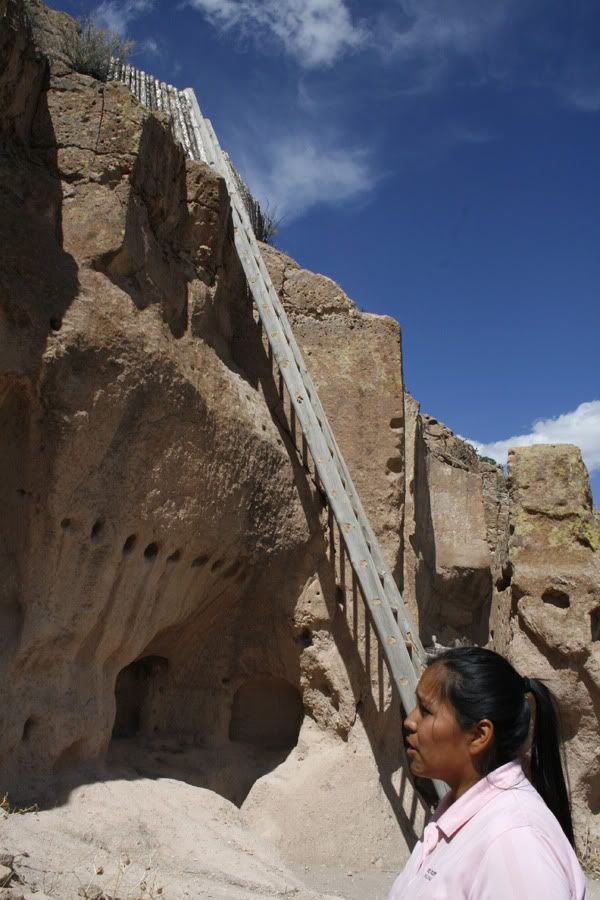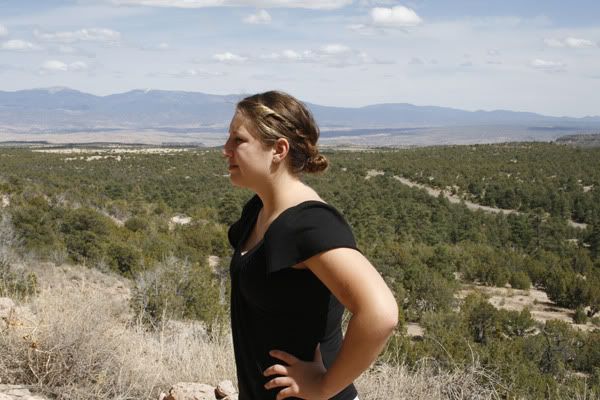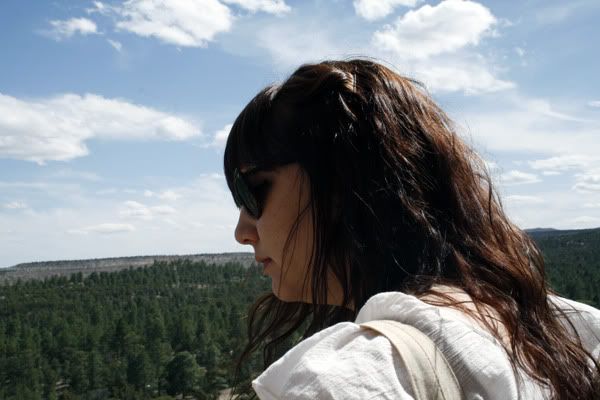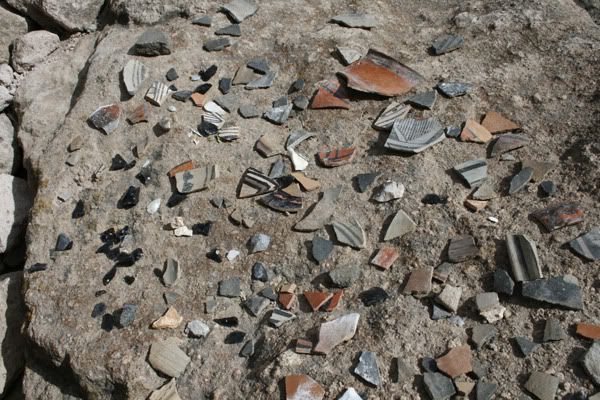 shards found amongst the cliff houses.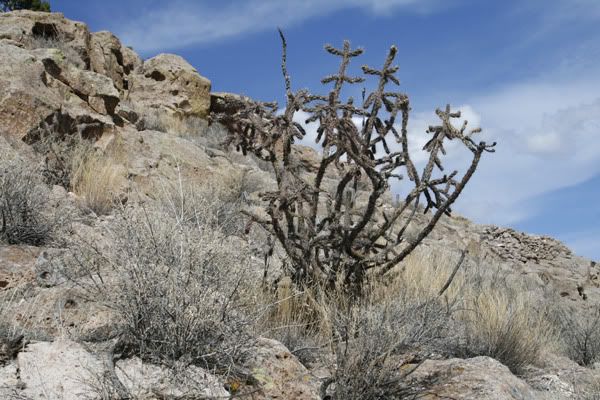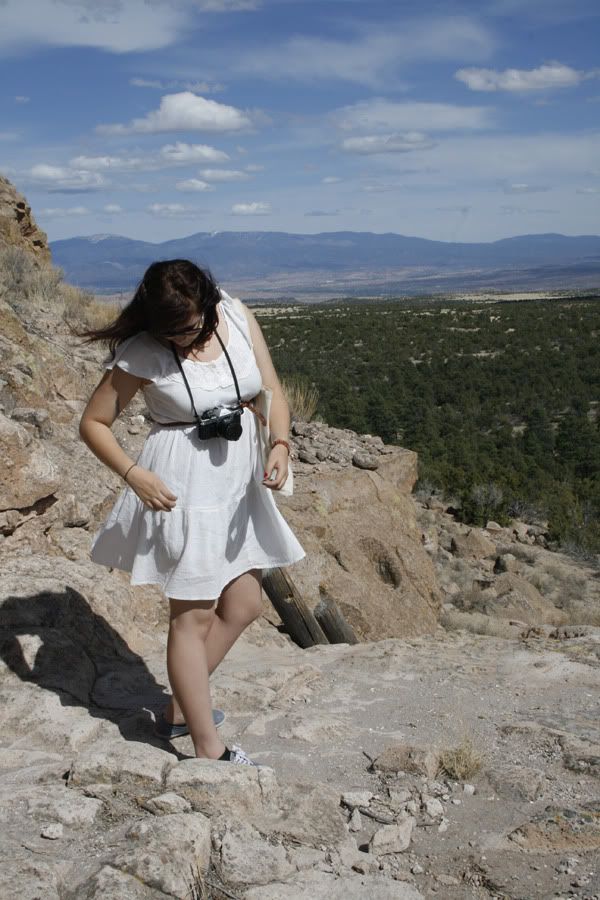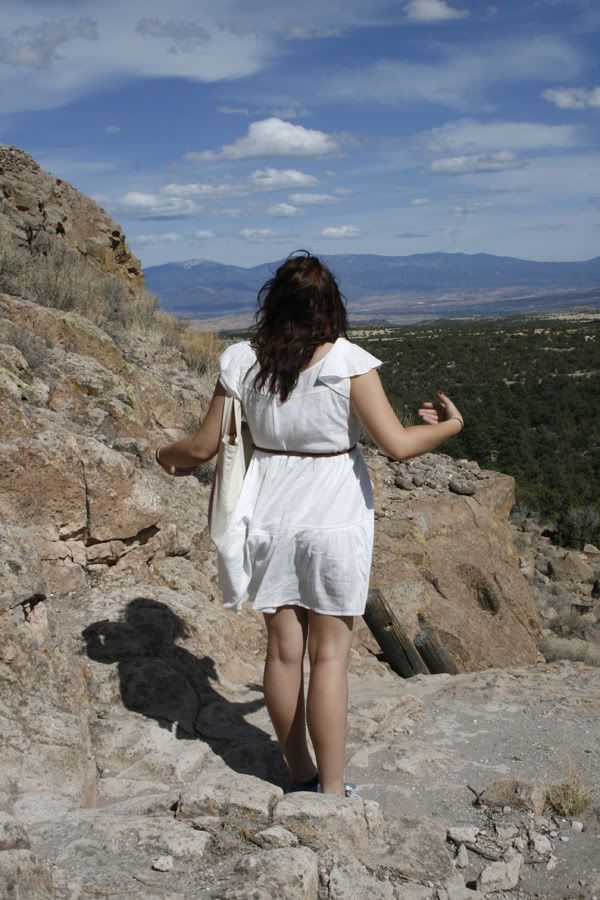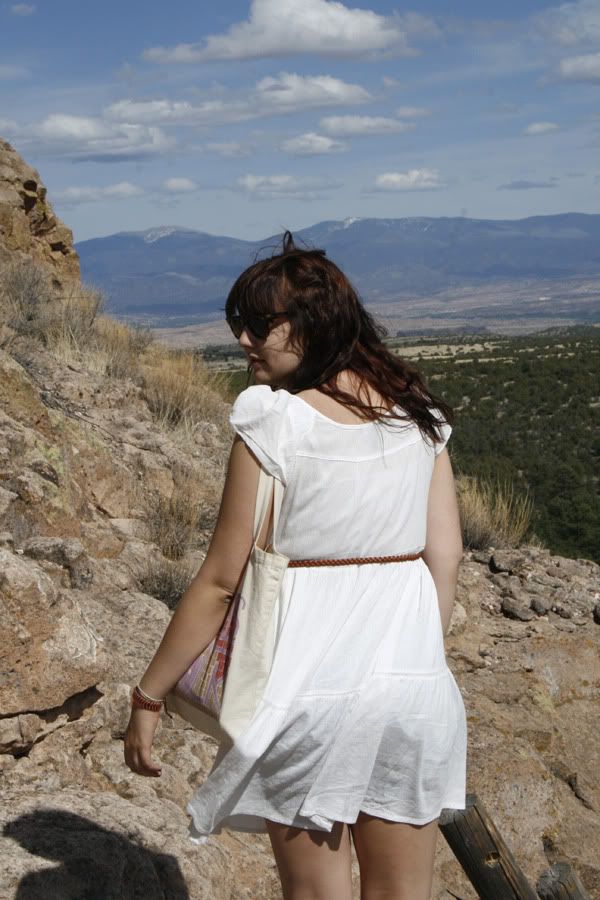 this was after i climbed the ladder. it was a little scary. but amazing to be up there and see everything. i wish it didn't cost $40 a person to see the dwellings and the mesa top.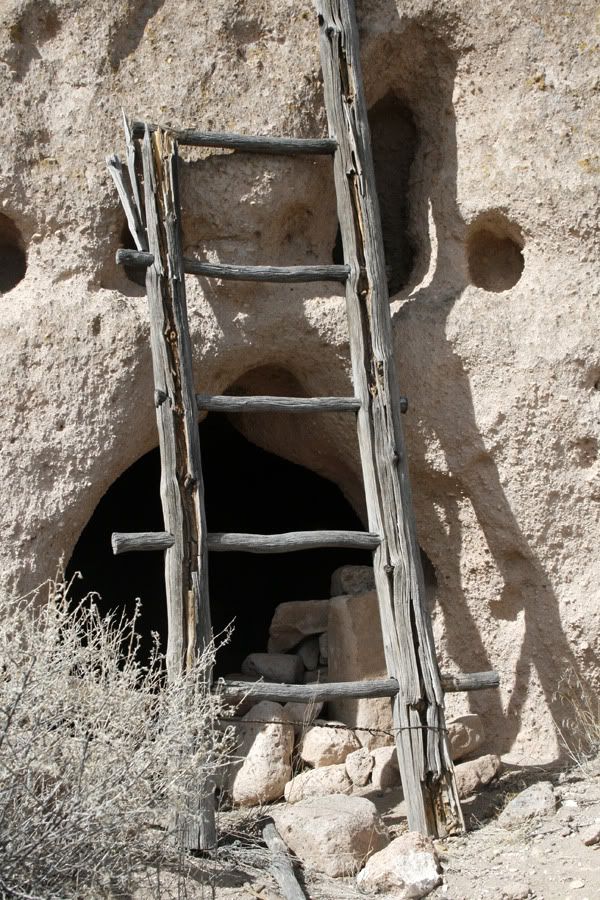 i'll come back for you some day new mexico.