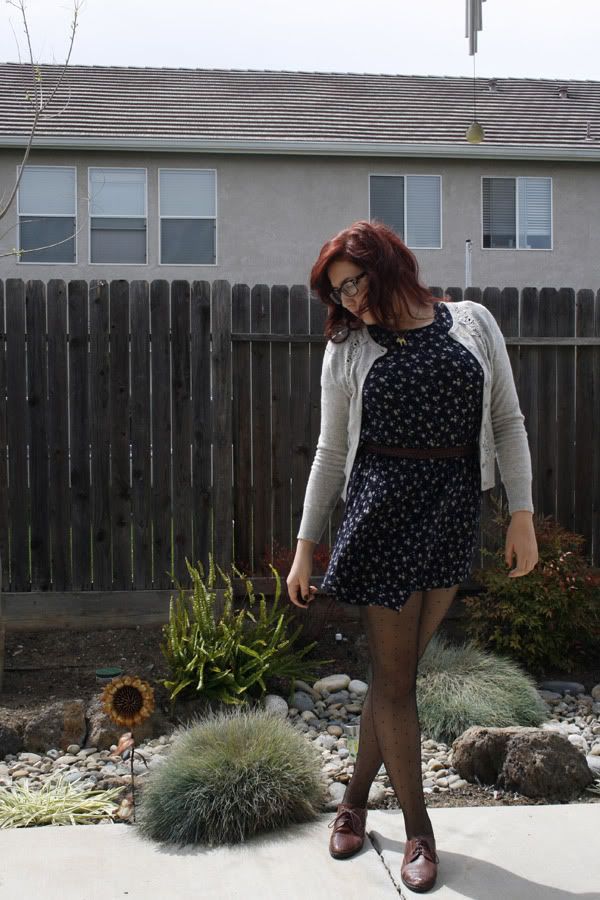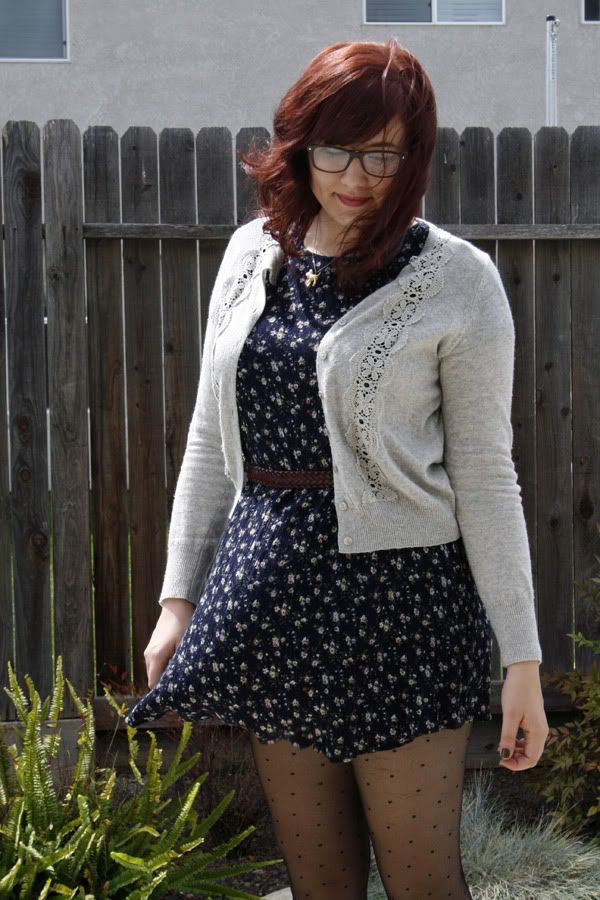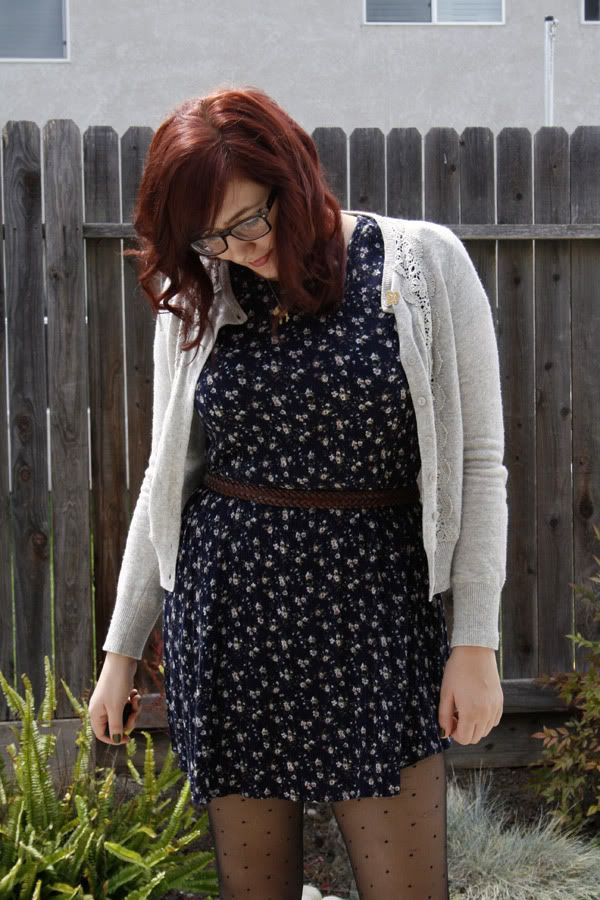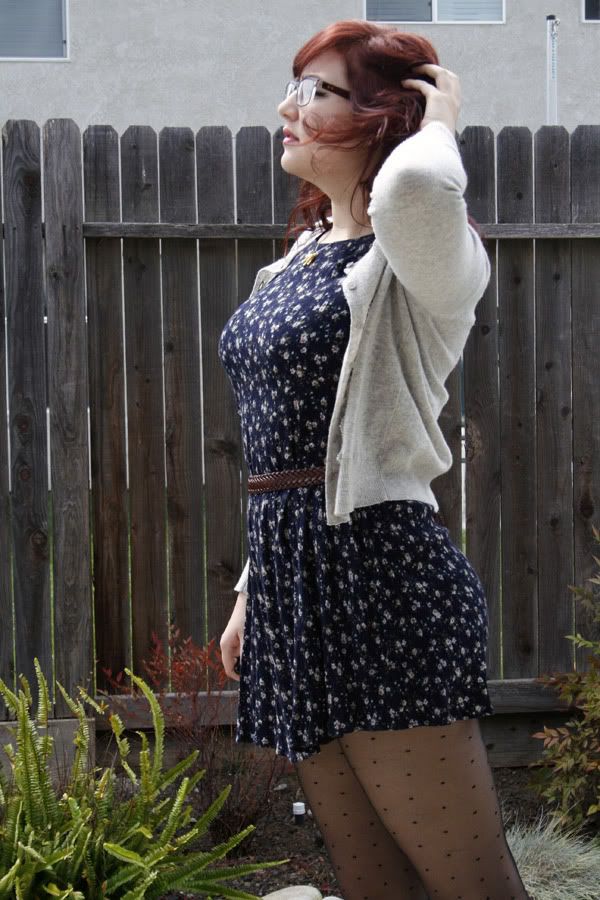 this is my 100th post! this is exciting news. before when i'd start blogs, i'd end up giving up half way through and then delete everything. this is the longest i've stuck with it!
anyway, so i don't know if you noticed, but i dyed my hair. the color i went with was called 'medium golden mahogany brown' and it made the red less noticeable, which is what i wanted. i was growing tired of the red. the upkeep was draining. i've had red hair for the last 6 months. i have naturally blonde hair too, so when the roots would grow in, it looked SO BAD. so i wanted something that would fade out better, and maybe not look so scary when it was time to redo it.
i went to an estate sale yesterday with my favorite person, and it was really fun to dig for treasure. i got the cute little dog charm that i put on a necklace. i'm kind of in love with it. the little guy is just so sweet!
it was a little windy out when i went to take these photos. and i do realize that this dress is pretty short. moving around and the wind doesn't help much either. but i don't mind, my butt isn't hanging out, and come summer, i'll be wearing shorts underneath it.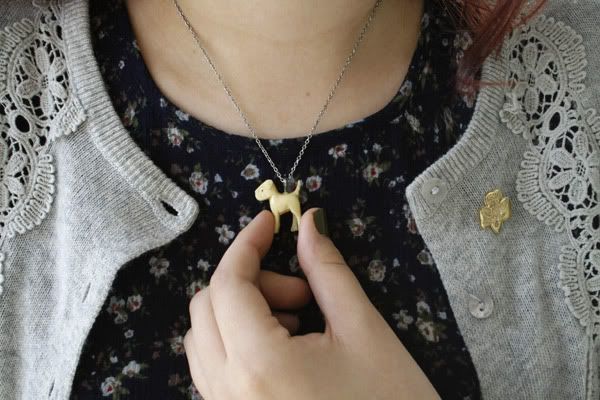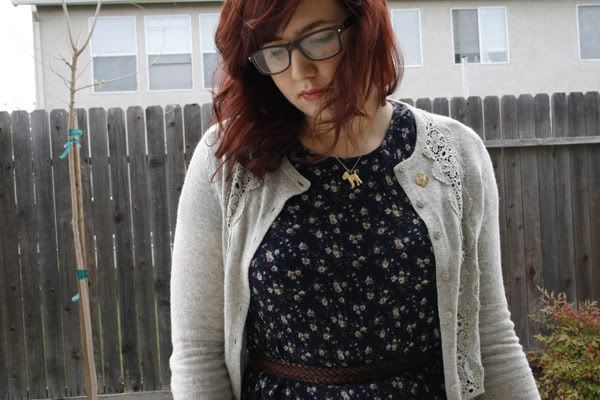 outfit details:
dress: thrifted
sweater: forever 21
belt: thrifted
tights: target
shoes: vintage/ebay
necklace: vintage/estate sale