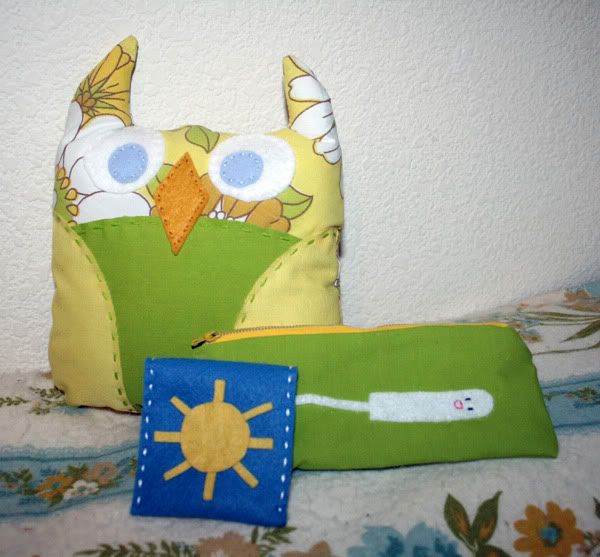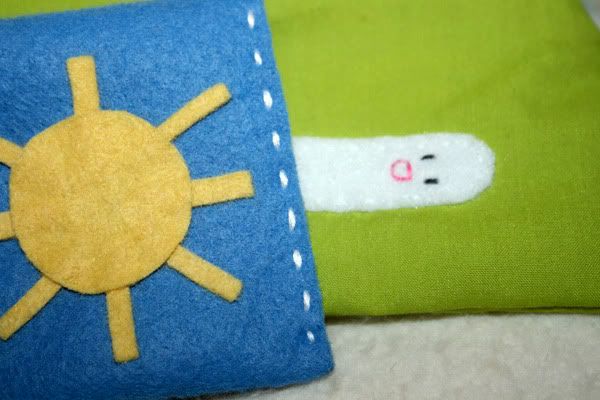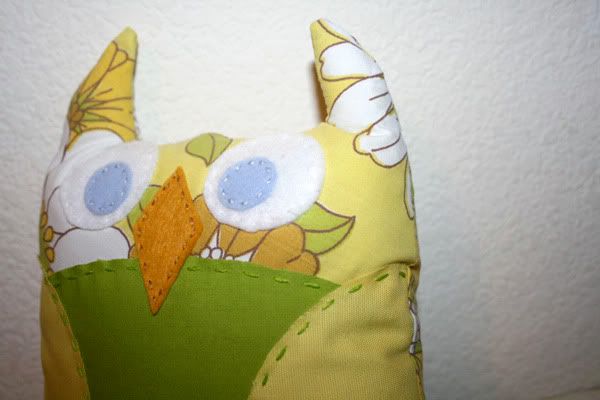 i've been wanting to do this for a while, and been thinking about it a lot (probably too much), but here we go!
i'm doing a
giveaway
! the photos above are the items that you could possibly win! they're all handmade by me, and items similar to those going to be in my
shop
, or already in my
shop
.
i went for a 'bright and sunny' theme. which may seem strange going into fall over here in california, but i think everyone can use a little sunshine in their life year round.
details:
the owl: is made from mostly all vintage materials and is 7 inches wide and 9 inches tall
tampon pouch: is made from vintage and new fabric. the lining is owls with rainbows. it's adorable
condom sized pouch: is made from wool felt, all hand sewn.
retail value for all items: $35
to enter:
-you must comment on this entry with your email address if it is not in your profile
-you can be from anywhere in the world, i'll ship to you.
-comments will be accepted until tuesday nov. 9th
-winner will be announced wednesday nov. 10th*
*winner will be emailed on wednesday nov. 10th, if the winner does not respond by the following wednesday (nov 17th), a new winner will be picked.