here is what's in my bag as i prepare for seeing
harold and maude
at the modesto state theatre with
tiara
.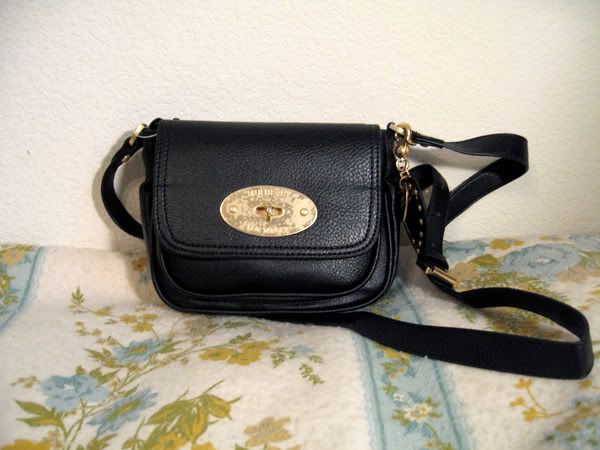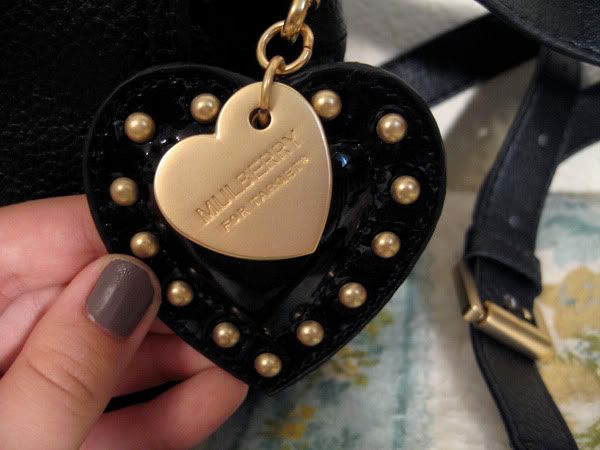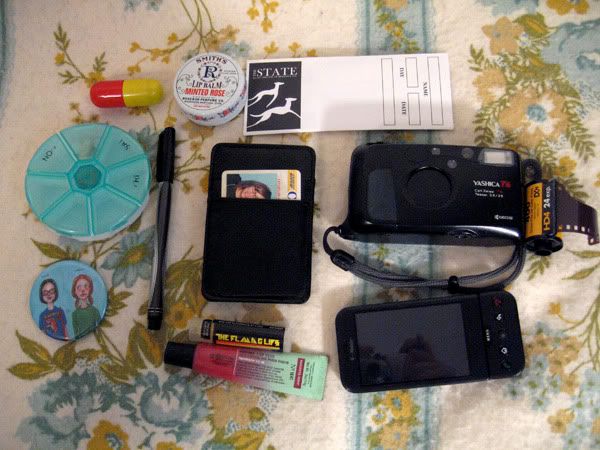 left to right, top to bottom:
pill case, minted rose lip balm, tickets
pill case, sharpie pen, wallet, yashica t4, film
pocket mirror from
danny brito
, flaming lips chapstick, mint lip gloss, phone
oh i really love this bag. i wish i could afford a real mulberry, but this mulberry for target will have to do! the reason the logo on the top photo looks strange is because i've kept on the plastic covering, for safe keeping.