to celebrate GALENTINE'S DAY, here is a guest post from my bestest friend:
Hello there!
I'm Caitlin from
doverpeak
. It's a pleasure to be posting on my bffl's blog. Bethany and I have been friends for almost 7 years now, which sounds pretty crazy now that I'm realizing it. We met way back in the day when livejournal still had something going for it. I hadn't done any major blogging for years until Bethany and her blog inspired me to begin again. I'll have been blogging for a year come this May 31st :D. I'm so very thankful for Miss Bethany for helping me get back on my way. Love you bffl. Today I'll be sharing one of my outfits with you lovely people.
I do a lot of the dress, tights, cardigan combo but I'm looking to become more adventurous with patterns and adding other pieces to my wardrobe. The best thing about this dress is a year ago, it didn't fit. I've been able to lose and keep off over 40 lbs and I'm very proud of myself.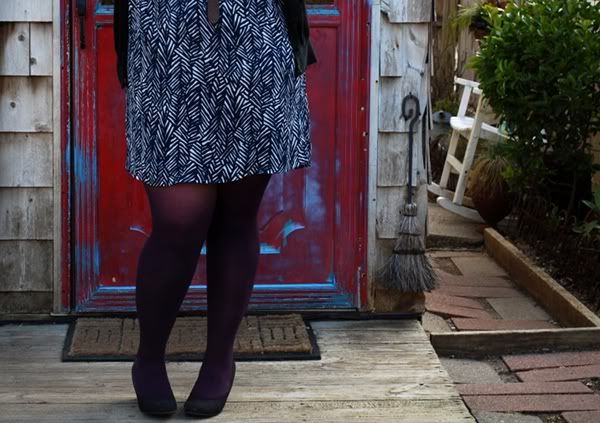 outfit details: dress, tights - Target, wedges - Nine West, sweater - thrifted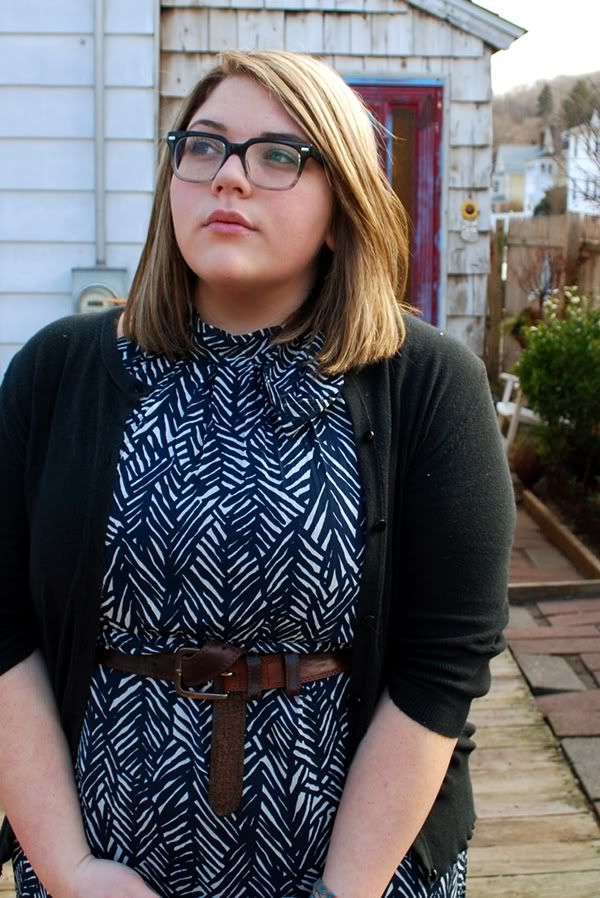 Thanks for reading!! and a huge thanks for following my bestie!