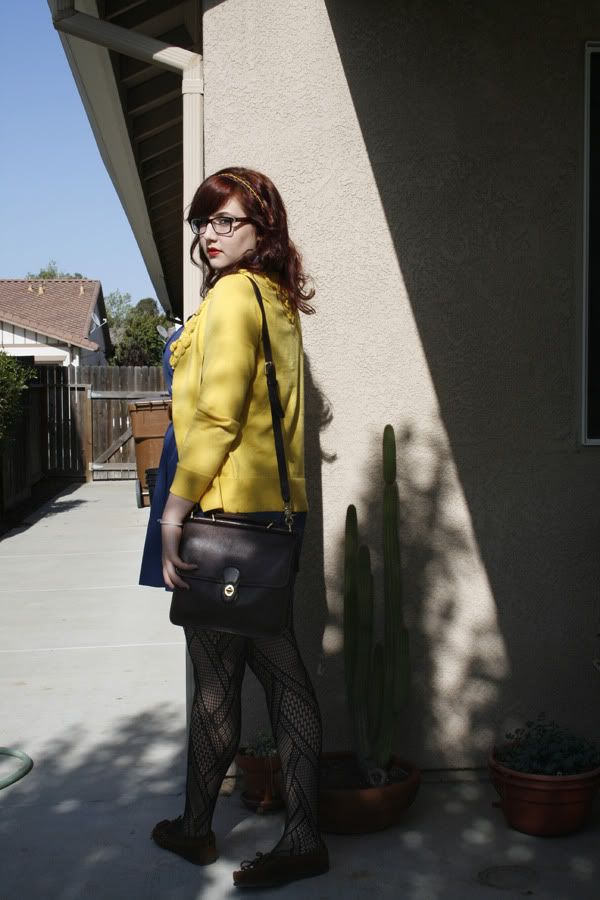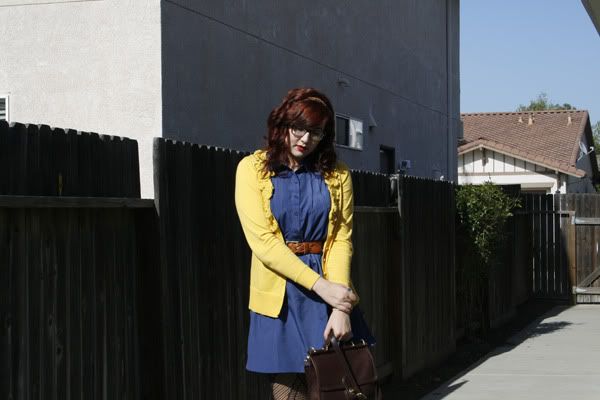 i wore this outfit to see bright eyes in oakland yesterday. now hear me out. i really really love bright eyes. i have for many years. this was supposed to be one of their last tours, but they have since seemed to have changed their mind. and oh man. the crowd last night was ridiculous. it wasn't my crowd, so it made the band, not my bright eyes. i should've sat, should've gotten seats. it made conor's drunk political ramblings seem fake and not sincere. but don't get me wrong, the show itself was good. the songs were amazing. they played so many older songs, and hardly anything off of their new album. the last part was kind of disappointing, but it wasn't bad. it just made me really really sad. i may have outgrown this band.
onto the outfit!
i won this headband from
esther from the sticks
, a talented young lady who makes clothes and takes lovely photos of herself in them. and i wear this dress often. i try really hard not to, but i love it so. i guess it's better to love and wear something than let it sit in my closet unworn.
these minnetonkas have been my go to shoes for the last week because of my injured, possibly broken, at least fractured, toe. oh well.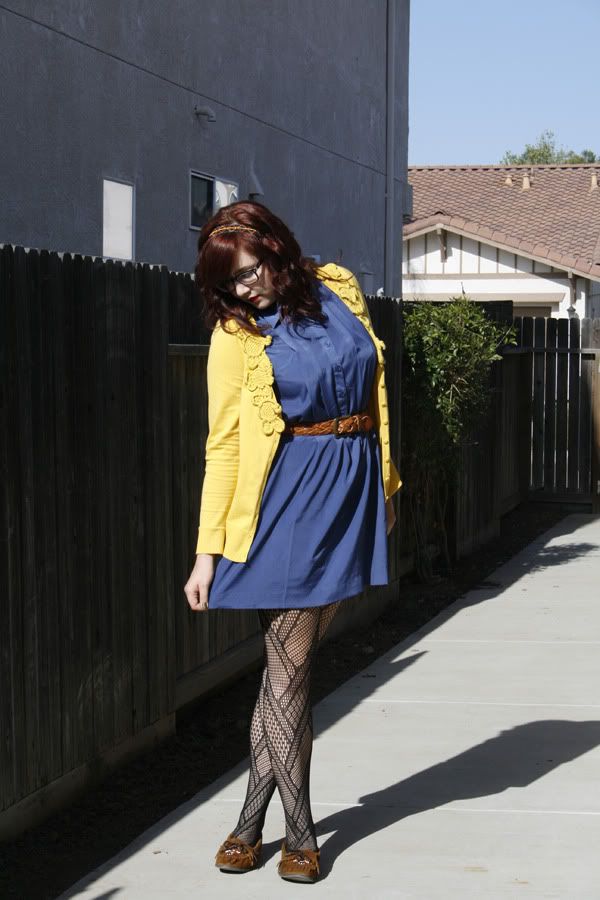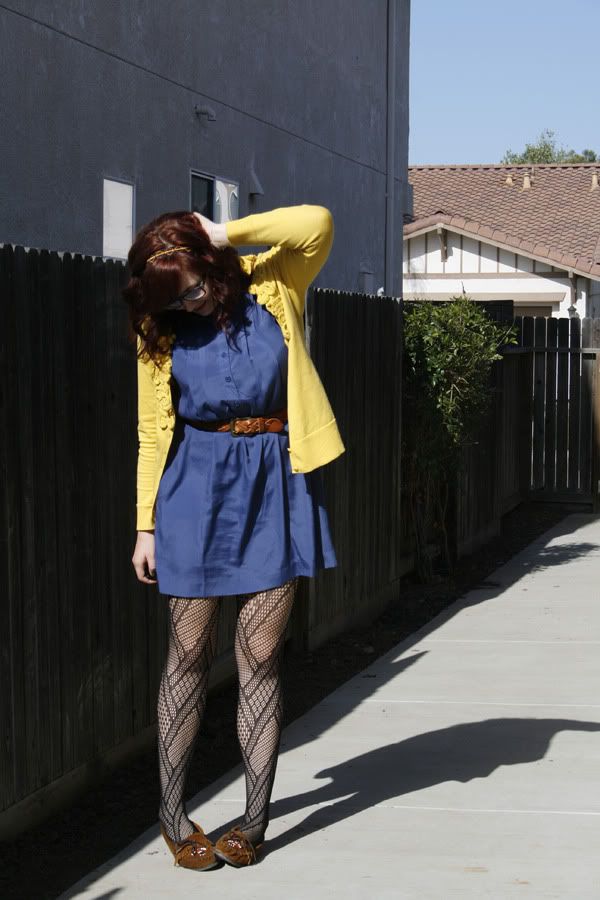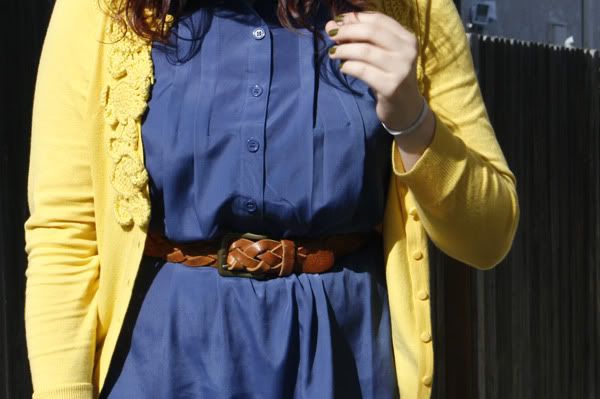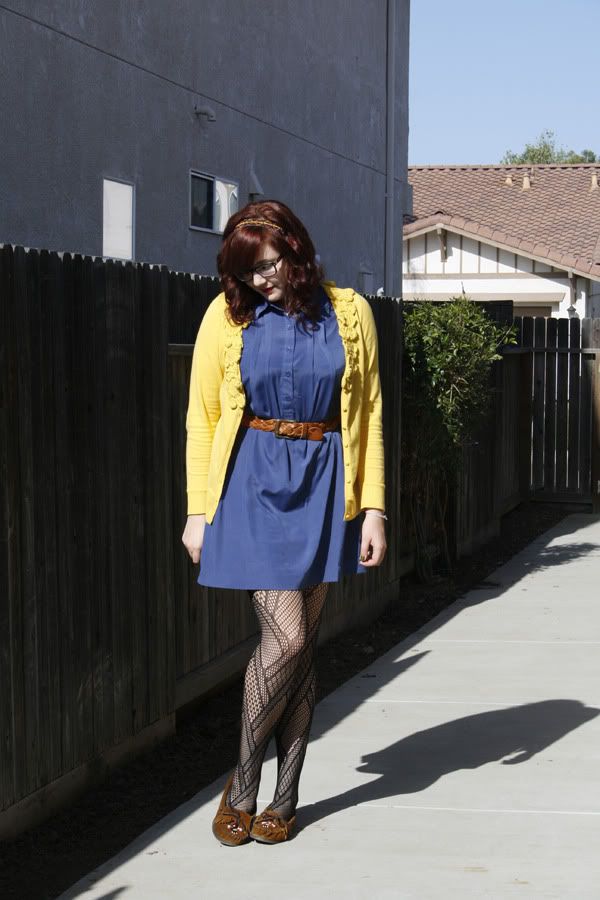 outfit details:
cardigan: anthropologie
dress: fletcher by lyell/urban outfitters
belt: thrifted
tights: target
shoes: minnetonka
bag: vintage coach/thrifted