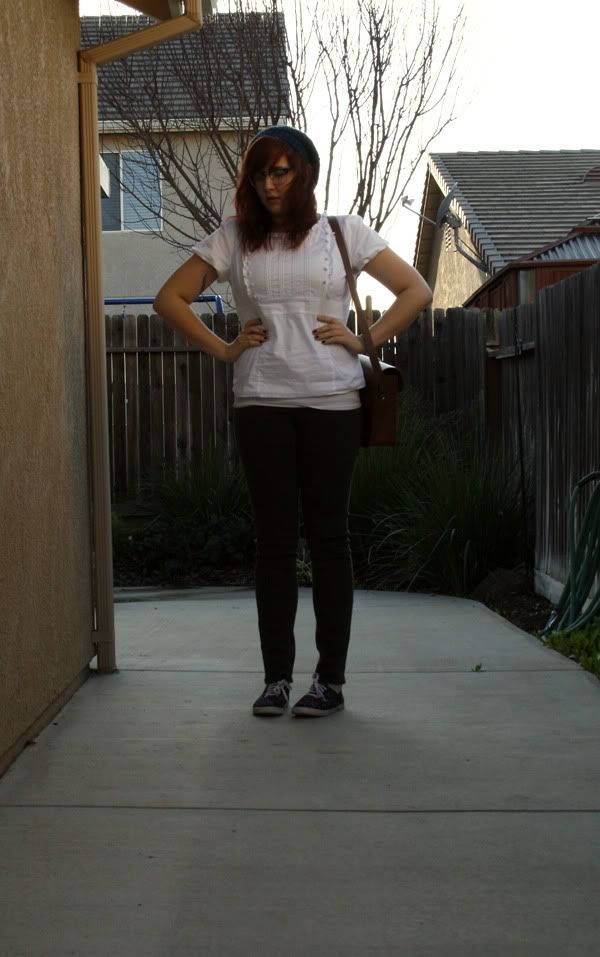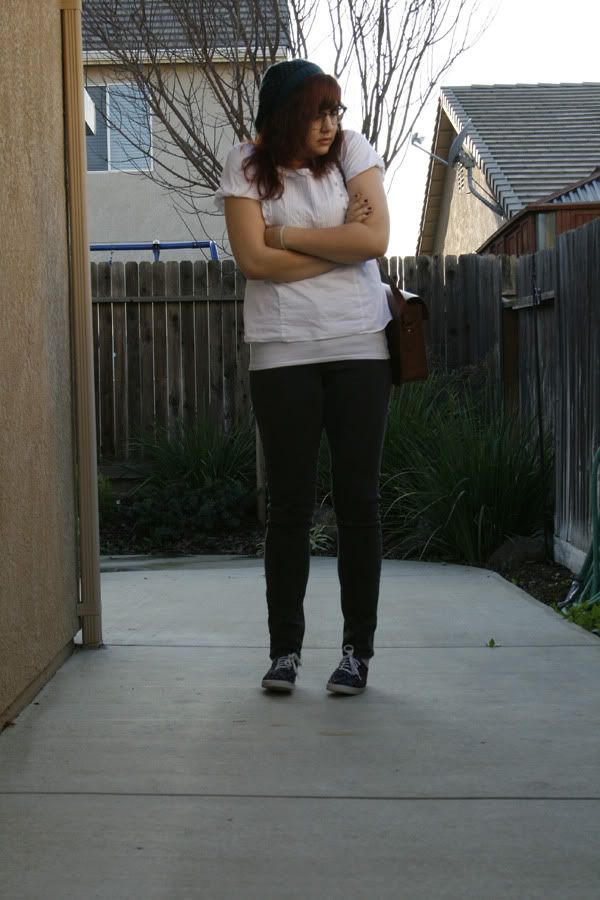 about four years ago i bought this coat from urban outfitters. i never wore it because it was just a little too snug in the shoulders. i gave it to my mom, and then she gave it back to me because it was 'too nice for her'. and i tried it on for kicks and it fit just fine. so to celebrate, i went on a windy winter walk to pick up my library books. i ended up taking off the hat because i got too warm with my giant headphones.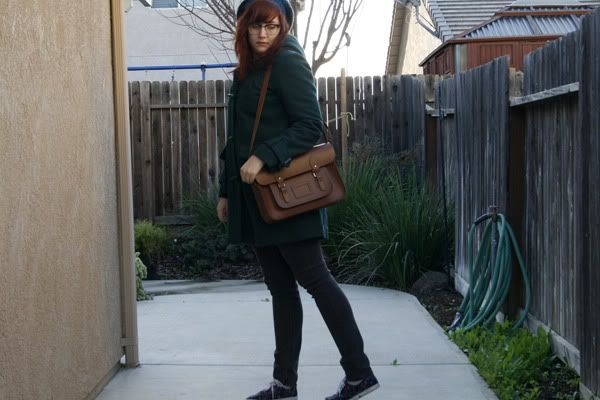 details:
shirt: rue 21
jeans: forever 21
shoes: thrifted
jacket: urban outfitters
bag: cambridge satchel/gift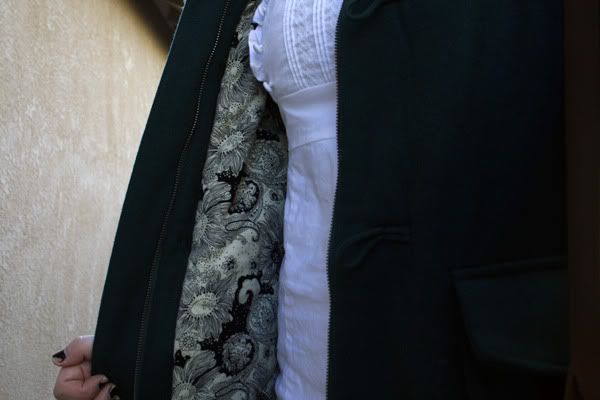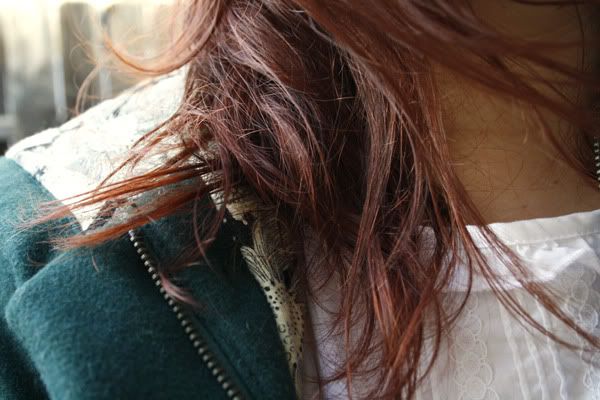 i'm going to see dawes again today. i think that's the third time or so i've mentioned going to see them on this blog. i can't help it. they're so wonderful.