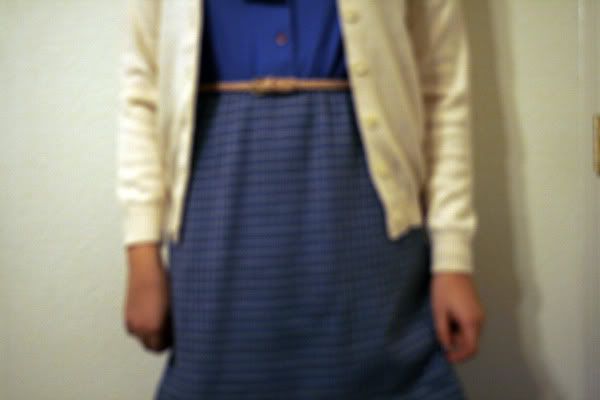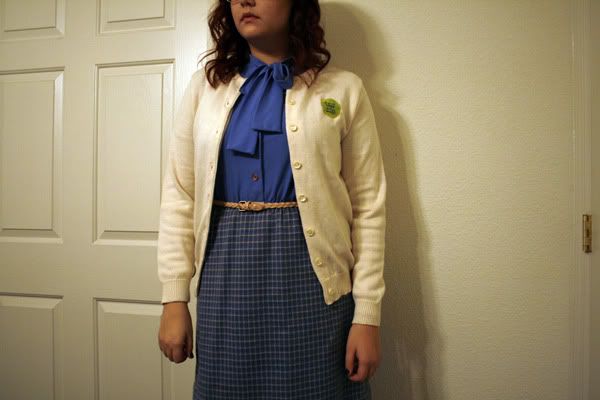 lately i've been obsessed with the power of positive thinking. i realize when i'm positive, people around me are also positive. it's infectious! i'm trying to keep this going as long as i can. it feels so lovely.
i wore this dress saturday to go watch the second half of a roller derby match with my friend anita. anita actually got me the dress for christmas. it makes me so happy knowing that my friends can pick out things i'd wear/like. then we went and got some snacks and played tetris on my old school nintendo system. we're both pretty skilled, i must say. anita is one of my favorite people in the world and i love when i get to spend time with her.
also, it's very hard to find a good place to photograph outfits in my house once it gets dark. all of the lighting is so terrible! i can't wait for the sun to start hanging out longer.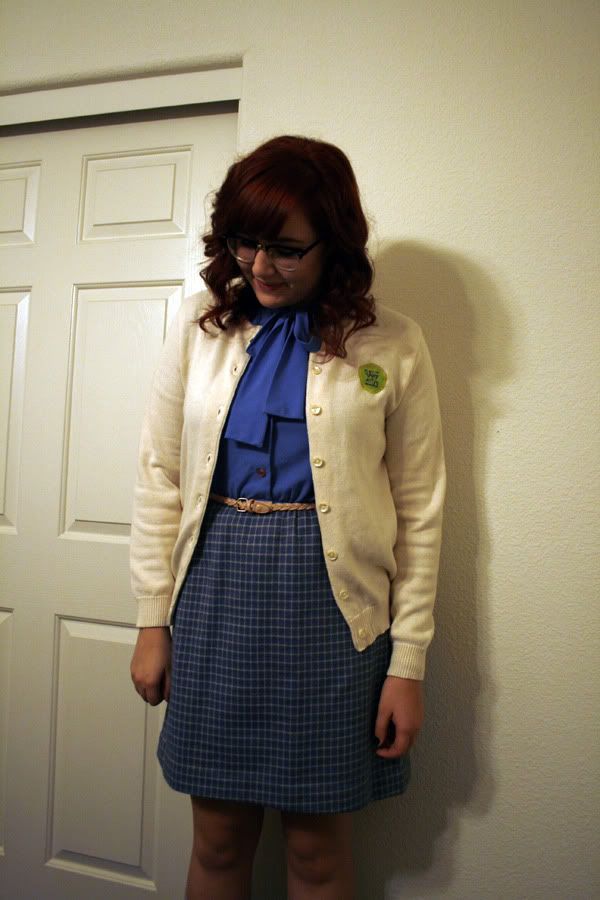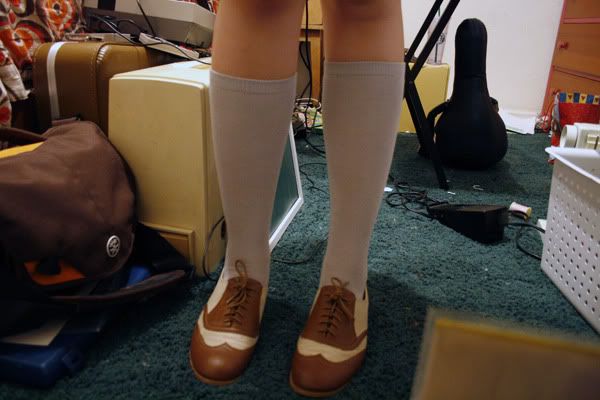 details:
cardigan: thrifted
dress: thrifted/gift from anita!
belt: forever 21
socks: target
shoes: asos