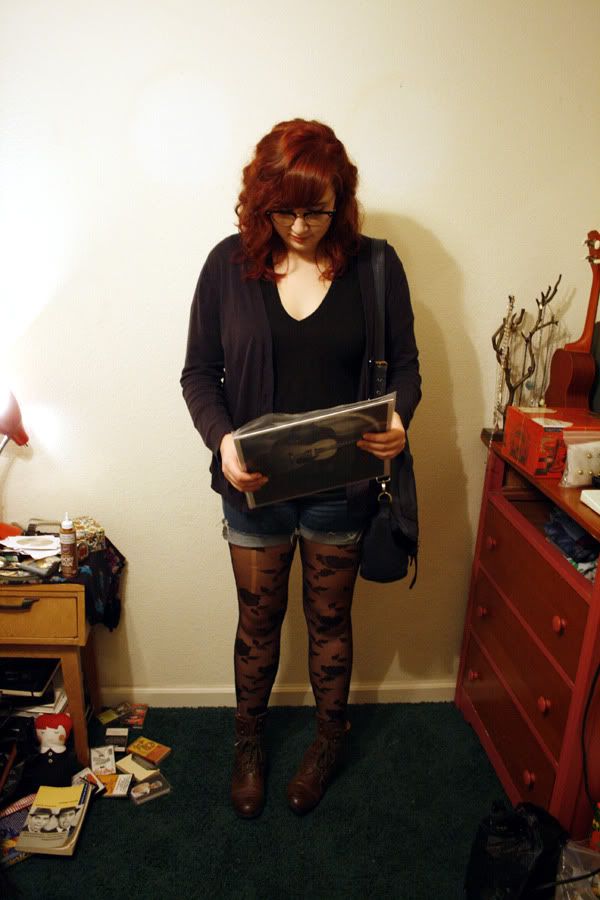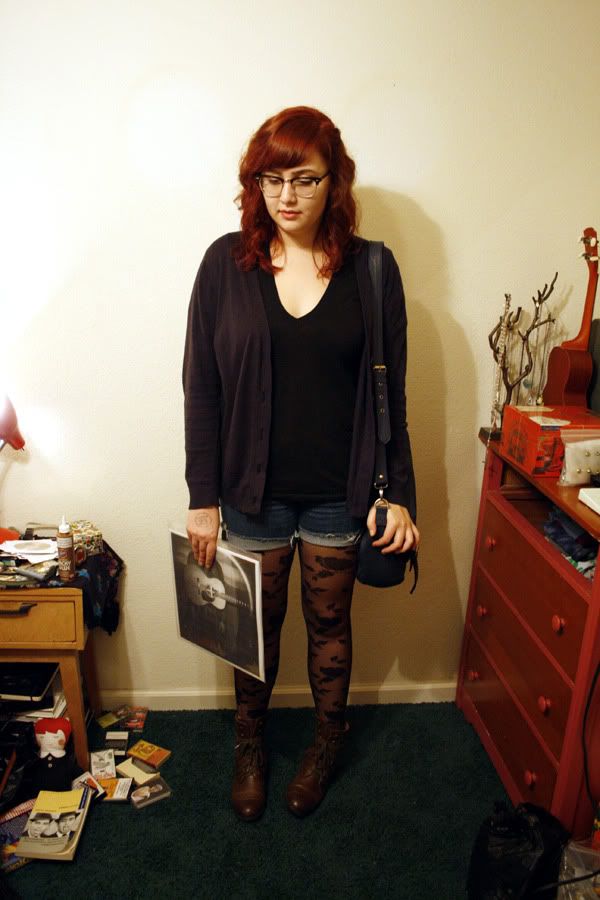 last night i went to see my favorite band,
delta spirit
in san francisco at
the fillmore
. the last time i was at this venue was to see andrew bird.
delta spirit
put on a fantastic show as always. and i also really enjoyed
the fling
, one of the opening bands.
delta spirit also released a vinyl version of their latest ep,
the waits room
, on 180 gram vinyl with only 300 copies pressed. and i was lucky enough to get one!
tiara also took these photos for me at 2 am after we got home. in my 'cleaning in process' room. we had a lot of silly ones. maybe you'll see those later.
outfit details:
shirt: american apparel
cardigan: target (many moons ago)
shorts: cut off levi's
tights: gift, from
tiara
boots: forever 21
bag: forever 21
vinyl:
delta spirit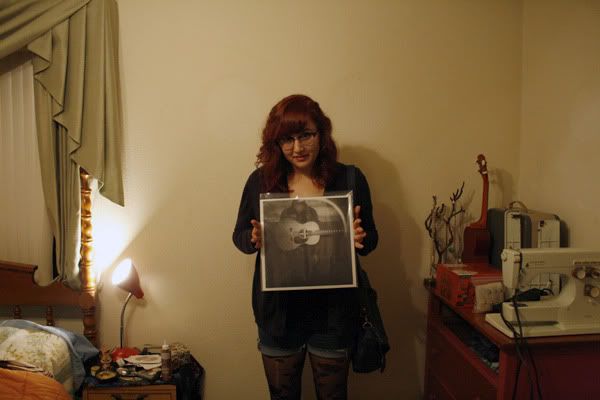 tonight i'm going bowling! i haven't been since i was about 10 or so. not really looking forward to the actual bowling part. i'd imagine it would be embarrassing for me. but it's a lab tech party for all the photography lab techs at my school. i heard there will be pizza.