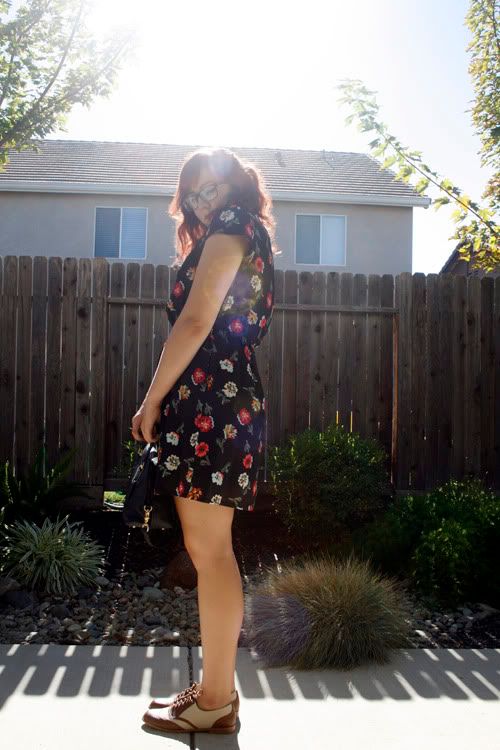 what i wore to: ride my bike downtown, find a mexican fiesta of sorts, watch people play cards, half watch lost and play with a kitten.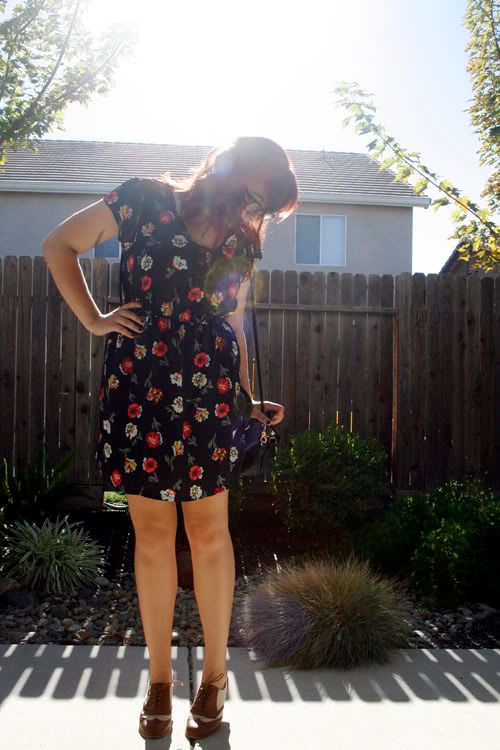 outfit details:
dress: tucker for
target
shoes:
asos
purse: vintage coach from
etsy
i'm getting down the whole, taking outfit photos thing. my backyard is pretty bare but it works nonetheless. my weird faces still need to be worked out but that's none of your concern. i've been stressing myself out lately with the littlest things. so the day i took these i took a bath, did a facial masque, and slowly got dressed. it really helped my mood. i've started reading harry potter and the half-blood prince again. like in lost, harry potter is my constant. i like knowing i can get lost in another world for a while and it'll always be there for me whenever i decide to open a book. with that being said, i have a post in mind breaking down everything that i want for my harry potter/hermione costume. i'm pretty excited to dress up for the first half of deathly hallows.
i also have been really wishing i could have a kitten.