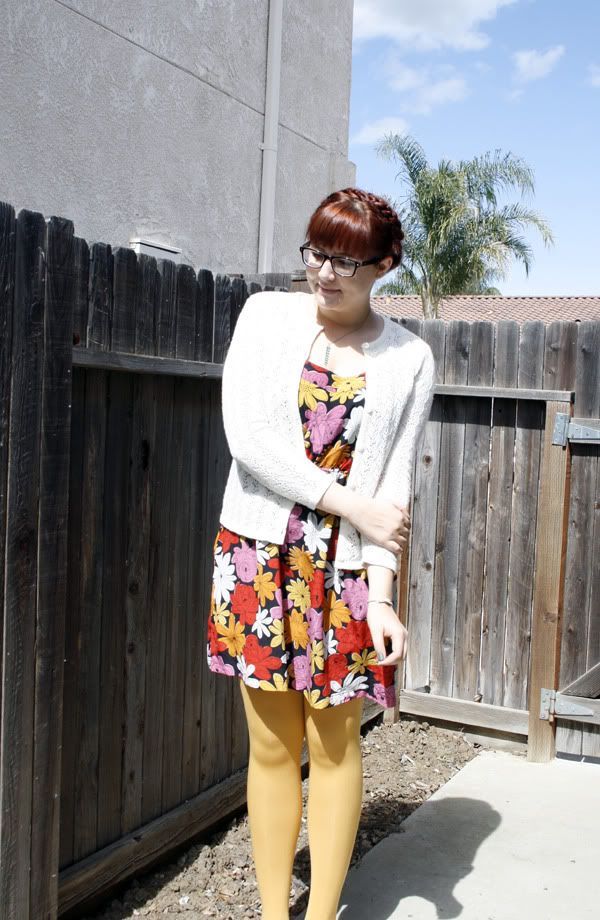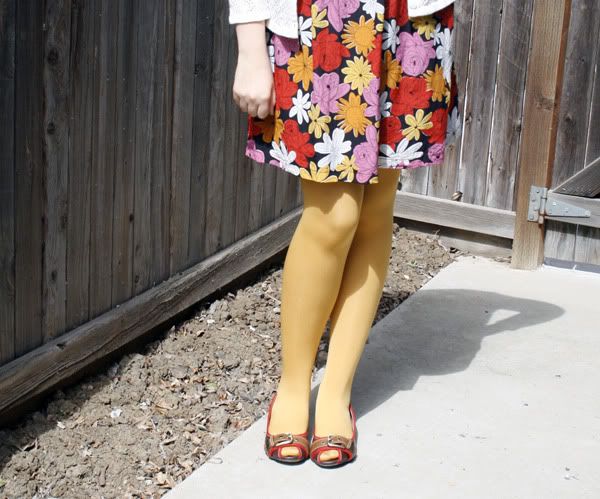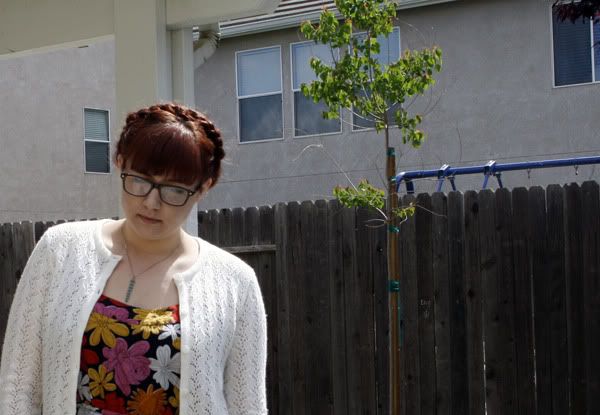 i should stop being so lazy about my tripod. if it's in my car i just think 'oh i'll just use this here fence/trashcan/combination of items i can balance my dslr on' and then i look at the results and i think, 'i really should've just grabbed my tripod'.
this is what i wore for easter! i didn't do a whole lot. i colored eggs with my brother, ate candy, and sat in my room and ended it watching Super Size Me. which maybe would've had more effect on me if i ate fast food often. but i can't even afford it! oh well. school is almost out! i have my final on thursday. boo math.
also, i cut my bangs myself. not my best job, but they'll be better in a couple weeks. and this was my first time wearing milkmaid braids. and because of them, i was referred to as: swedish, german and st. pauli girl. oh family.
outfit details:
cardigan: thrifted
dress: anthropologie ($30 on clearance nearly two yrs ago!)
tights: hue
shoes: target (hand me downs from my mom)