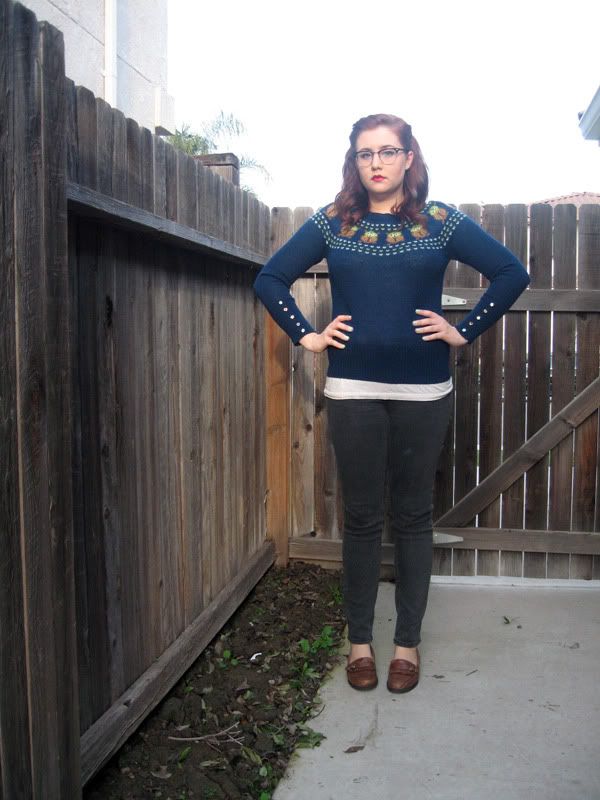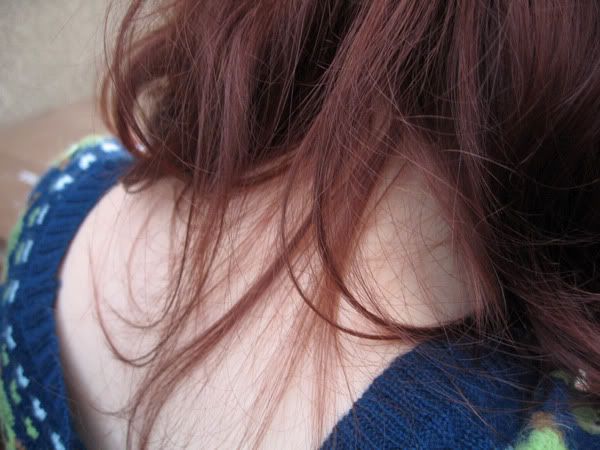 this is a throwback outfit of sorts. i styled my hair differently, a little vintage feel to it. it's the first time i've ever done anything like this. but i think i'll keep doing it. it was nice. having my hair down without it being all over my face. (speaking of face, i'm making such angry/sad faces in these photos)
and this sweater! it's so old! i bought it from urban outfitters in 2007 (i checked the order in my email!) and i only wore in once then. and to be honest? i haven't fit in it since. but i've held onto it because it's just so cute. (owls!) plus, i'm really into animal sweaters.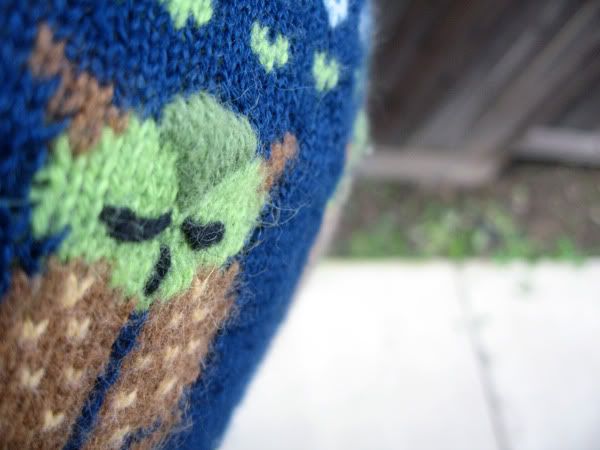 it has sleepy owls on the back, and awake owls on the front. ridiculous.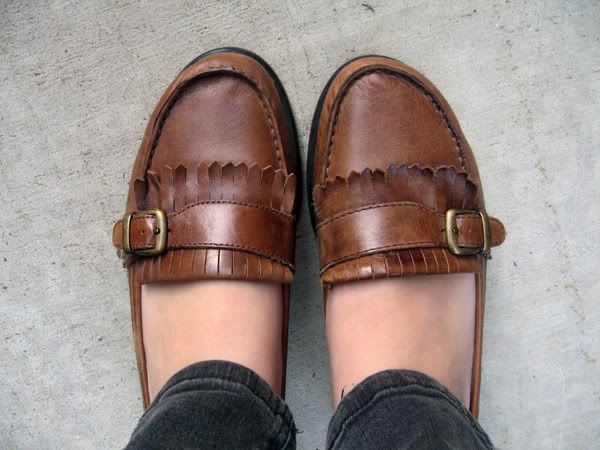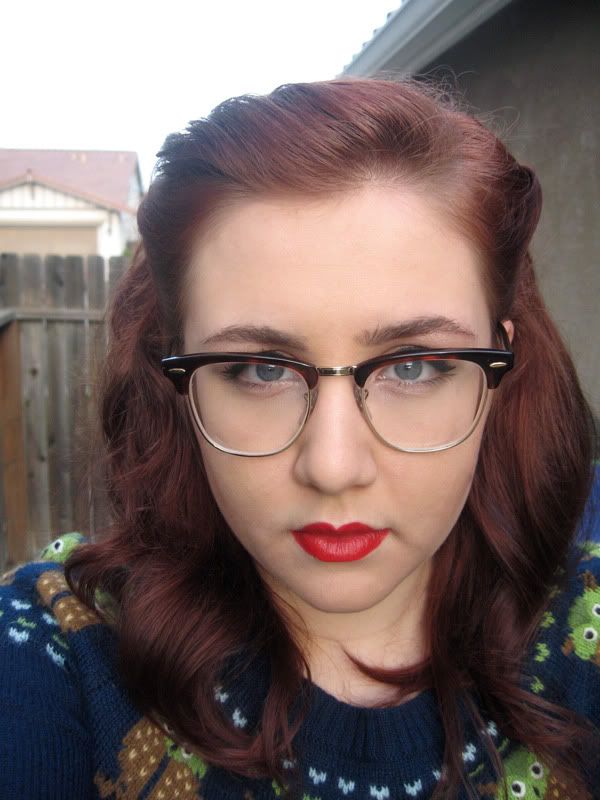 details:
sweater: urban outfitters circa 2007
jeans: forever 21
shoes: walmart (ha ha)
i wore all this to go on a walk to visit my favorite
toddler
and her
mama
, talk about our adventures in crafting, and walk home at night again. walking is my favorite thing to do.